Artificial intelligence and a pretty face should enable more flexibility in addressing Generation Z. Virtual influencer Ana is to conquer the Gaming industry as a model, presenter and musician. She has many hobbies: video games, music, dance and fashion, and her biggest goal is to entertain her followers as an influencer. Ana would probably be just one of many young girls who have this dream, but she is not a real person. Ana is virtual and looks exactly as the developers imagine, and does exactly what is asked of her.
But Ana is not the only one. Virtual influencers have become trending and popular, reaching thousands and even millions of followers and fans on social media platforms, like Lil Miquela (3 Million followers on Instagram) and Imma (391K followers on Instagram). Brands have also started to leverage virtual influencers to their advantage, partnering with virtual influencers across industries including luxury, fashion, beauty, technology and FMCG to promote their products. Shadu x Christian Louboutin, Balmain and Fenty Beauty, Puma x Maya, Imma x Burberry, Magnum China, Ikea Japan, Blawko x Ali Express. Similarly, virtual influencer Lil Miquela had a collaboration with Samsung, and a controversial campaign with Bella Hadid for Calvin Klein.
In addition, to differentiate and stand out, brands developed their own virtual influencers like Candy from Prada, Zero from Samsung and Louis Vuitton. And consumers seem to be intrigued, interested and entertained by the content and experience virtual influencers provide.
What exactly are Virtual Influencers?
Virtual influencers are digital and computer-generated 3D characters created using graphic software. They are designed to look and behave like humans, having their own human and realistic features, but also personalities, hobbies and interests. Like their human counterparts, virtual influencers attract followers on social platforms and offer brands fascinating opportunities to connect with mostly young target groups. They can complement influencer marketing strategies and offer brands a nice jump into the metaverse.
With a market size of $4.6billion and expected to grow 26% by 2025, virtual influencers show great potential for brands and generate the interest of consumers. According to a Virtual Influencers Survey conducted by the Influencer Marketing Factory, 58% of respondents follow at least 1 virtual influencer. Amongst the reasons for following virtual influencers, content is the most important (26.6%), followed by storytelling (18.6), music and feeling inspired (15.5%). In terms of platforms, Youtube (28.7%) and Instagram (28.4%) are leading, followed by TikTok (20.5%) and Facebook (14.6%). Furthermore, in 2022, 35% of consumers purchased a product and service promoted by virtual influencers, with 40% of them being Gen-Z and Millennials.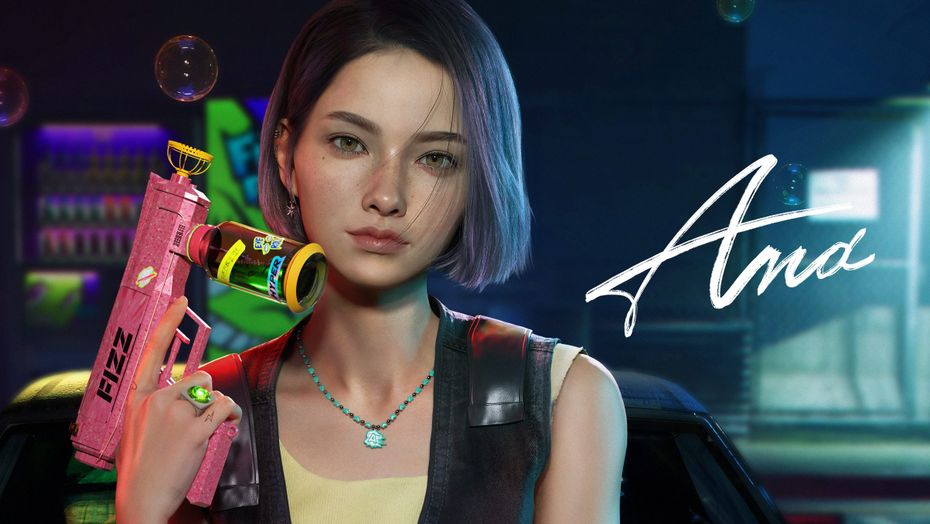 Advanced Modern Technology makes Virtual Influencers possible
Early on, the gaming industry discovered real-life female influencers for themselves. Often used as talking advertising platforms, these mostly young people reach the difficult-to-inspire Gen-Z. That generation that no longer reads magazines, knows no television and is probably just discovering a new social media platform. But since the monetary compesation demands of successful Tiktok and Instagram influencers now exceed the former print ad budget, companies are looking around for alternatives.
The South Korean games company Krafton's answer is supposed to be Ana, a young woman created on the computer who is supposed to publish songs, send the right messages on Instagram and even host e-sports events. All of this is supposed to be possible thanks to a clever interplay of a wide variety of technologies. Modern face rigging and Unreal Engine's 3D graphics engine make Ana blink realistically, and Surrealism Deep Learning technology enables Ana to learn and master increasingly complex tasks on her own.
Another practical feature is that the virtual influencer, who was first introduced in June, has a green ring that can "teleport her to different places," according to her inventors. Ana doesn't have to fly 14 hours from Central Europe to Los Angeles, but can hop from Gamescom in Cologne to E3 in the U.S. in the blink of an eye.
Virtual Influencers are Not a New Trend
Ana is not the first of her kind. For almost ten years, Asian companies in particular have been trying their hand at virtual influencers. Hundreds have already emerged – some quickly disappeared again, others were able to collect millions of followers. "Virtual influencers don't make mistakes, have scandals or personal problems. They can be exactly what companies want them to be and are completely controllable," Oliver Zöllner, media scientist at the Stuttgart Media University and head of the Institute for Digital Ethics, told the STANDARD back in 2021. The perfect advertising medium, in other words. From age to clothing to text contributions, everything can be predefined.
A great role model for Ana seems to be one of the most successful virtual influencers, Lil Miquela, who has million million of followers on Instagram and has been faking a life since 2016. The alleged 19-year-old shows off with her boyfriend, features fashion items and collaborates with brands like Calvin Klein and Prada. Lil Miquela also produces her own songs, which are regularly consumed on Spotify by no less than 100,000 female listeners. What's particularly attractive for developers in this case is that the star doesn't receive a salary – everything goes into her own pocket.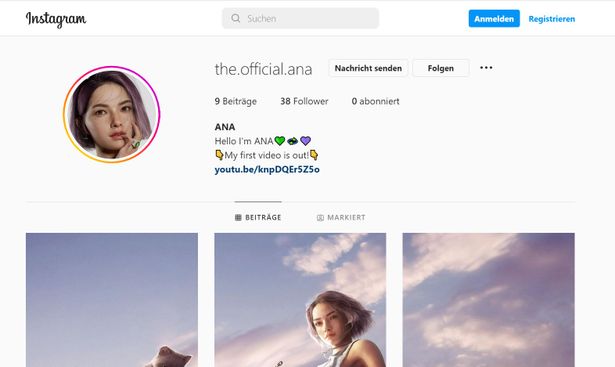 Social Media Stars and Brands
Since recently, Ana, the newcomer to the virtual celebrity scene, has had a YouTube and an Instagram channel. Both are to be regularly filled with new content from now on. In a press release, Krafton's creative team says it is mentally equipped for a successful launch. Ana shows "the first steps to create an incredible and interactive virtual world (Metaverse)." They want to "introduce more advanced versions of virtual people and content because we believe in the infinite usability of such technologies."
The South Korean company, which claims to be a consortium of independent game developers, wants to jump on the bandwagon of virtual influencers, which has been successful for various fashion brands for years. For the games industry in particular, such projects naturally open up completely new possibilities. The launch of one or more metaverses at the end of the year would also be no hurdle for the virtual singer, and sufficient expertise for a new e-sports event could probably also be learned quickly. Perhaps we will soon be able to marvel at a concert by Ana in "Fortnite". The boundaries seem non-existent.
The Chinese company Tencent could present similar characters soon, and companies from Japan like Square Enix, which have also been infected by the NFT hype, would probably also be candidates for virtual teenage stars. They could then, for example, make guest appearances in the next "Final Fantasy" and collect a few selfies for Instagram. It didn't work the other way around for the Japanese game manufacturer in 2016. Back then, they tried to develop an already well-known character – Lightning from "Final Fantasy 13" – into a real-life influencer. She was used for an advertising campaign for fashion label Louis Vuitton in 2016, and she was also supposed to continue as a movie star – for example, in the film of the same name.
Now Ana is trying to gain a foothold in the industry. Whether she will have more success is anyone's guess.