MICRO INFLUENCER ACTIVATION
We helped Filorga increase awareness about its new product with a squad of 5 micro and macro influencers in Germany.
What is Filorga brand? It is the first French laboratory of aesthetic medicine. Filorga is specialised in innovative cosmetic care with visible anti-ageing effectiveness from 7 days and integrates at the heart of its formulas a unique patented anti-ageing complex, inspired by the cellular revitalisation injectables used by the greatest aesthetic doctors. The watchwords of the brand are: permanent innovation, addictive sensoriality, and high-end experience.
What was the product? A range of anti-ageing creams and serums from Filorga.
The campaign idea
5 beauty influencers present the Filorga brand and innovative products on Instagram. The selected influencers receive the high-quality Filorga products and test them for at least 7 days. In one Instagram post, they show the products of the series in their own look & feel. They explain the advantages and their positive experiences with the skin care products to their community -according to the motto "whoever has tested Filorga loves it". With this long-lasting content, the influencers increase the brand awareness of Filorga.
3 key moments during the activation
A first round of postings (1 Instagram post per influencer) took place in winter.
From spring to autumn the campaign was continued with Jamina1404 and Hanna.schumi. Both published another post as well as another Instagram Story and integrated a giveaway.
Together with Hanna.schumi we also realized an Instagram live talk. In this live format, the influencer was able to talk in detail and for 1 hour with Michael Fischer, trainer and you could say 'corporate influencer' of Filorga, about the origin of the brand and the special features of the products.
+400k impressions on Instagram across all content pieces of the campaign
Great attention
With a total of over +400 impressions on Instagram across all content pieces of the campaign, high visibility was created for Filorga and the products. In addition to the organic reach, +100k impressions were achieved through ad boosting. The average interaction rate over 7.5% for Instagram is a very good figure and confirms that the campaign was well-received by the followers. The total of +700 link clicks on Instagram stories is also very pleasing, confirming the interest of followers in the products and the Filorga brand. Moreover, It is also particularly noteworthy that "giveaways" increase the interaction rate enormously. Innenaussen integrated a raffle into her post and achieved an outstanding interaction rate of nearly 19%.
Traffic Driver
The influencers arouse great interest in the brand and the products so that many followers used the swipe-up link integrated into the Instagram story.
Instagram Live
In total, the Instagram Live / Instagram TV video by Hanna Schumi and Filorga trainer Michael Fischer recorded +3,000 views for 1 hour. It remains visible on the Instagram channel and is therefore also long-term high-quality content for the beauty brand.
Scroll down to discover the key KPIs.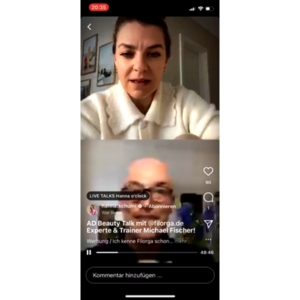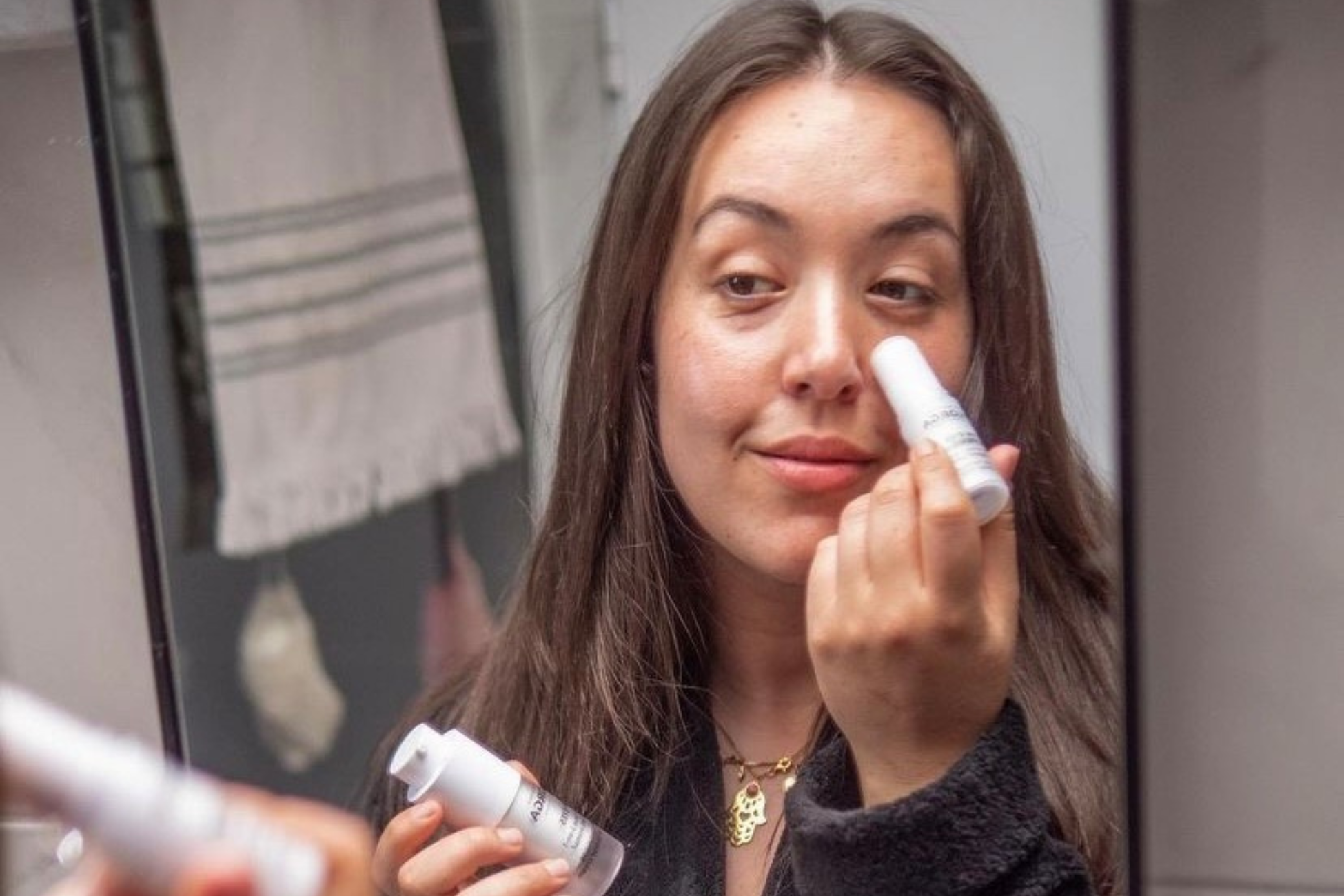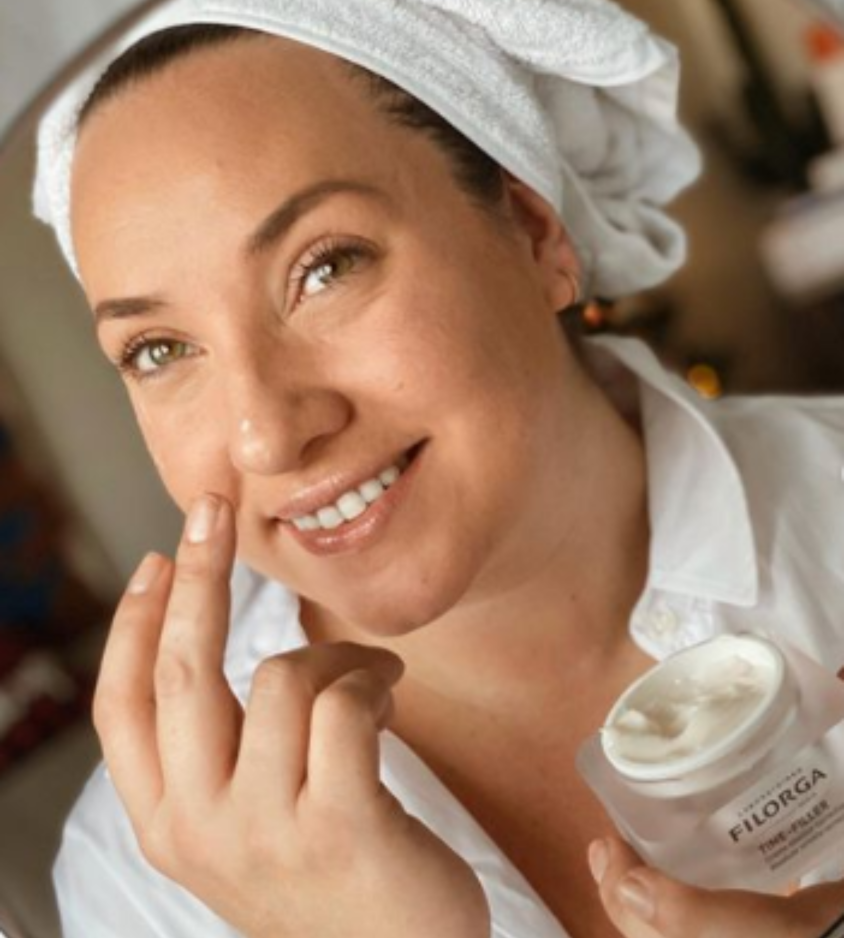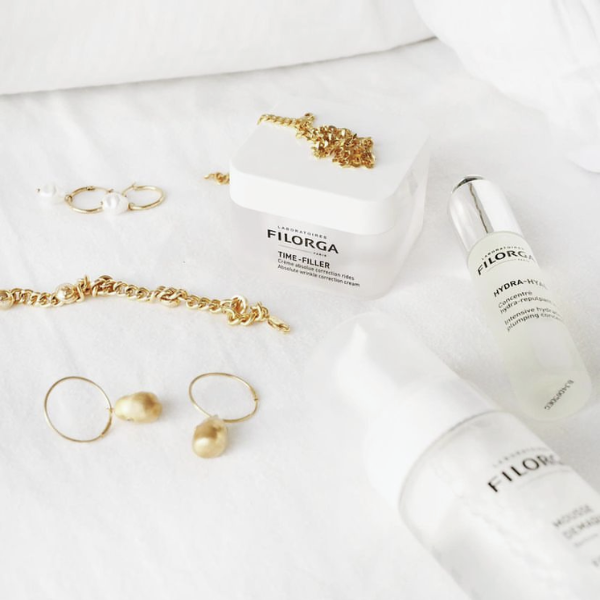 Micro & Macro Influencers