Ranking of the top 10

Tiktok

I

nfluencers

 
TikTok has become an essential platform for influencers, offering a creative space to share varied content and capture the attention of users. Among the various categories present on TikTok, influencers have stood out in fields such as humor, health, cooking, fashion, and beauty. The short, playful format of the videos enables influencers to create a strong bond with their audience and share their passions and expertise. 
To become an influencer on TikTok, it's essential to find your passion, be creative and engage with your following. The platform offers unique visibility and an opportunity to connect with a global audience, making it a springboard for those aspiring to become influencers. 
Discover the best tiktok influencers in the humor, health, food, fashion, and beauty categories! 
The best humor tiktokers
Humorous content plays a key role on TikTok, thanks to its very short video format, which makes it easy to share sketches and pastiches that capture the attention of Internet users. Here are some influencers who have conquered TikTok with their creative humor and ability to entertain their audience. 
Neffati Brothers  
TikTok: nefattibrothers 
Jamil and Jamel are twin brothers from Wilpshire and are now among the biggest TikTok creators in the UK. On their platform they have over 17M followers which enjoy their prank videos, challenges, and their takes on viral trends.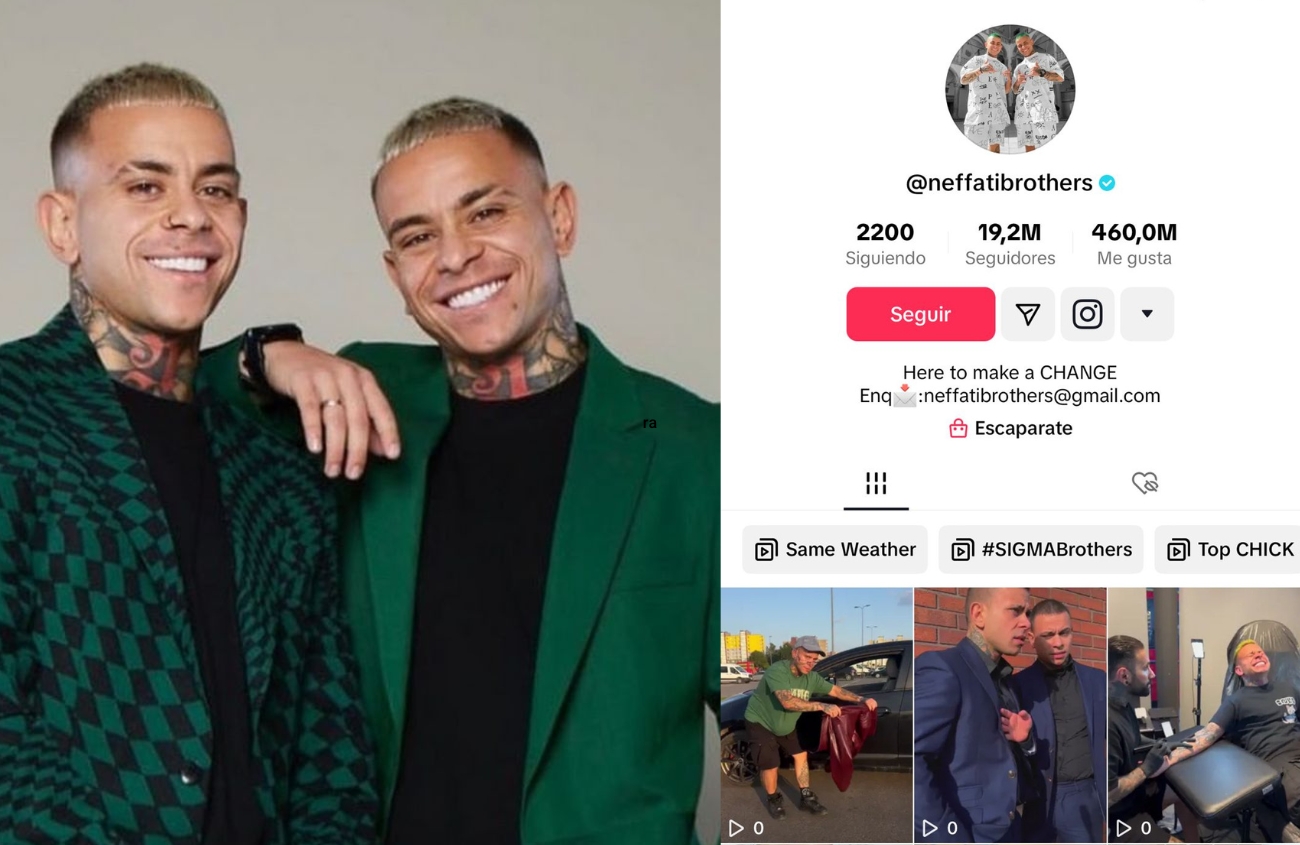 Coco Sarel 
TikTok: cocosarel 
Coco is known for her hilarious videos of her daily life and the different situations she faces day by day. The way she shows herself on the internet and the way she talks as each user is her best friend, has led her to 901.6K followers and a strong community.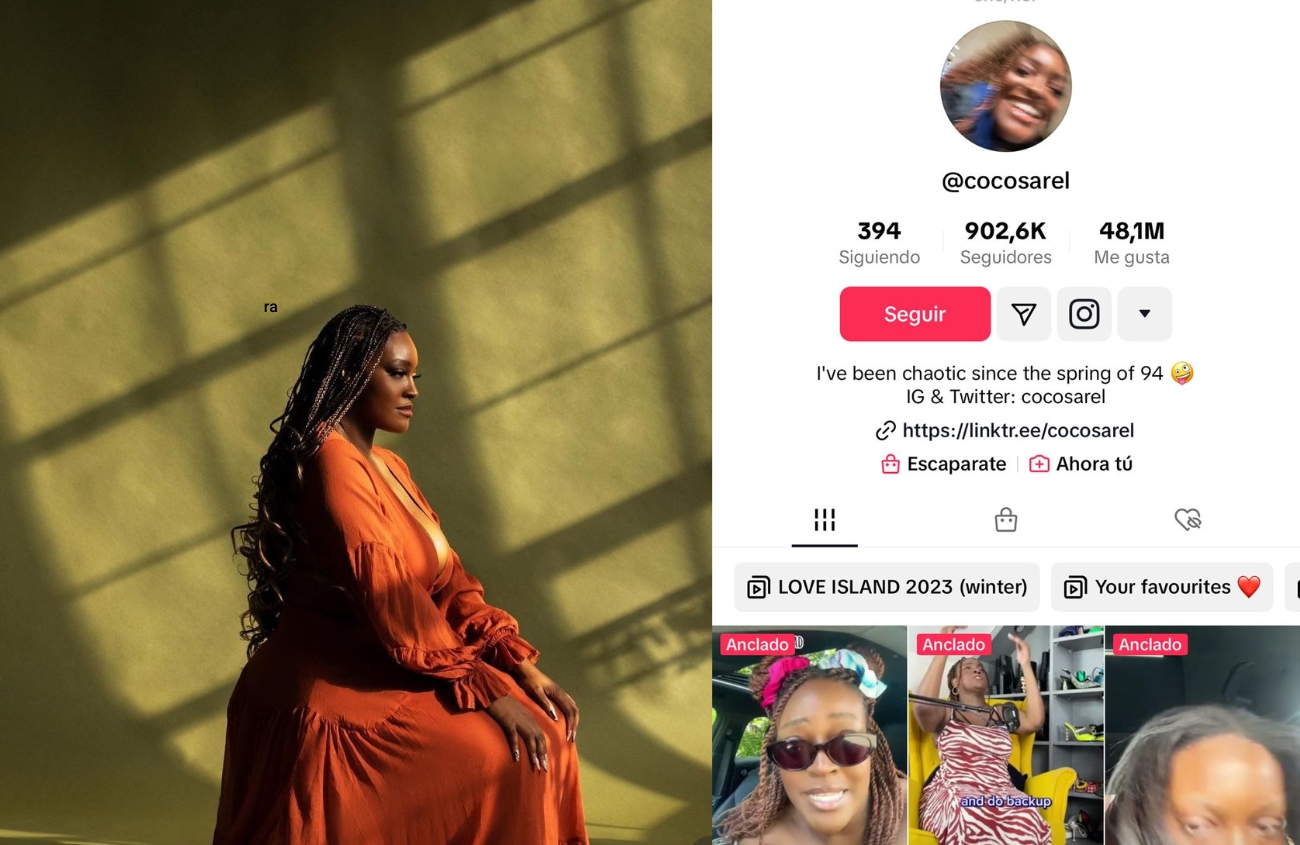 The best health tiktokers
On TikTok, health is a major concern for many people, and the influencers who have made their mark in this field are a real source of information. Here are some of the best TikTokers in the health category. 
Dr Emeka 
 TikTok: doctor.emeka 
 Dr. Emeka Okorocha is a London-based physician whose cheerful disposition and positive energy serves as a source of support for his 251.4K followers. His videos are about divers topics such as offering advice on smoking cessation or sharing tips on getting back into an exercise routine.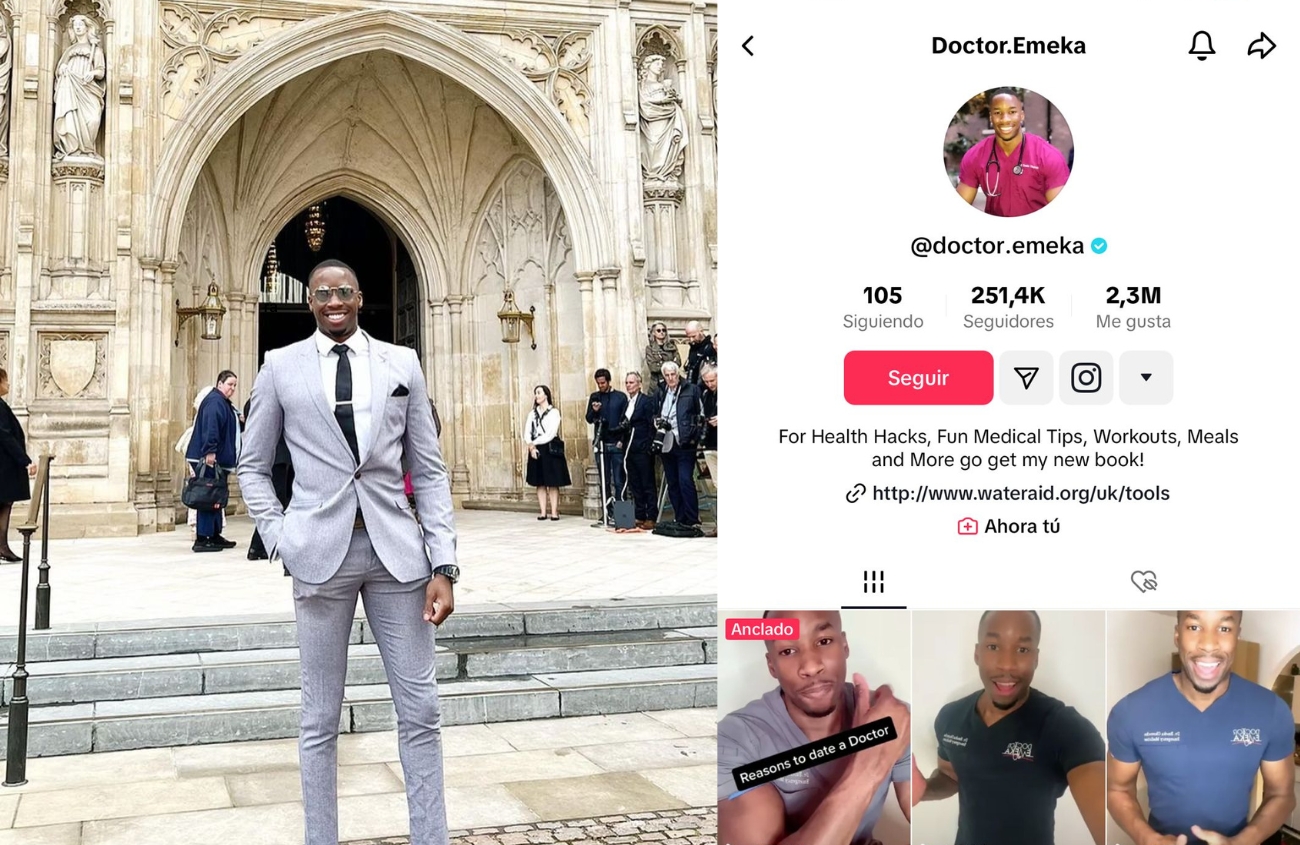 Dr Anthony Youn 
TikTok: doctoryoun 
He is for sure the most well-known plastic surgeon on TikTok, with more than 7 million followers and 230 million likes on his different videos. His content is basically about the procedures of plastic surgeries and informs about skin treatments that celebrities are having.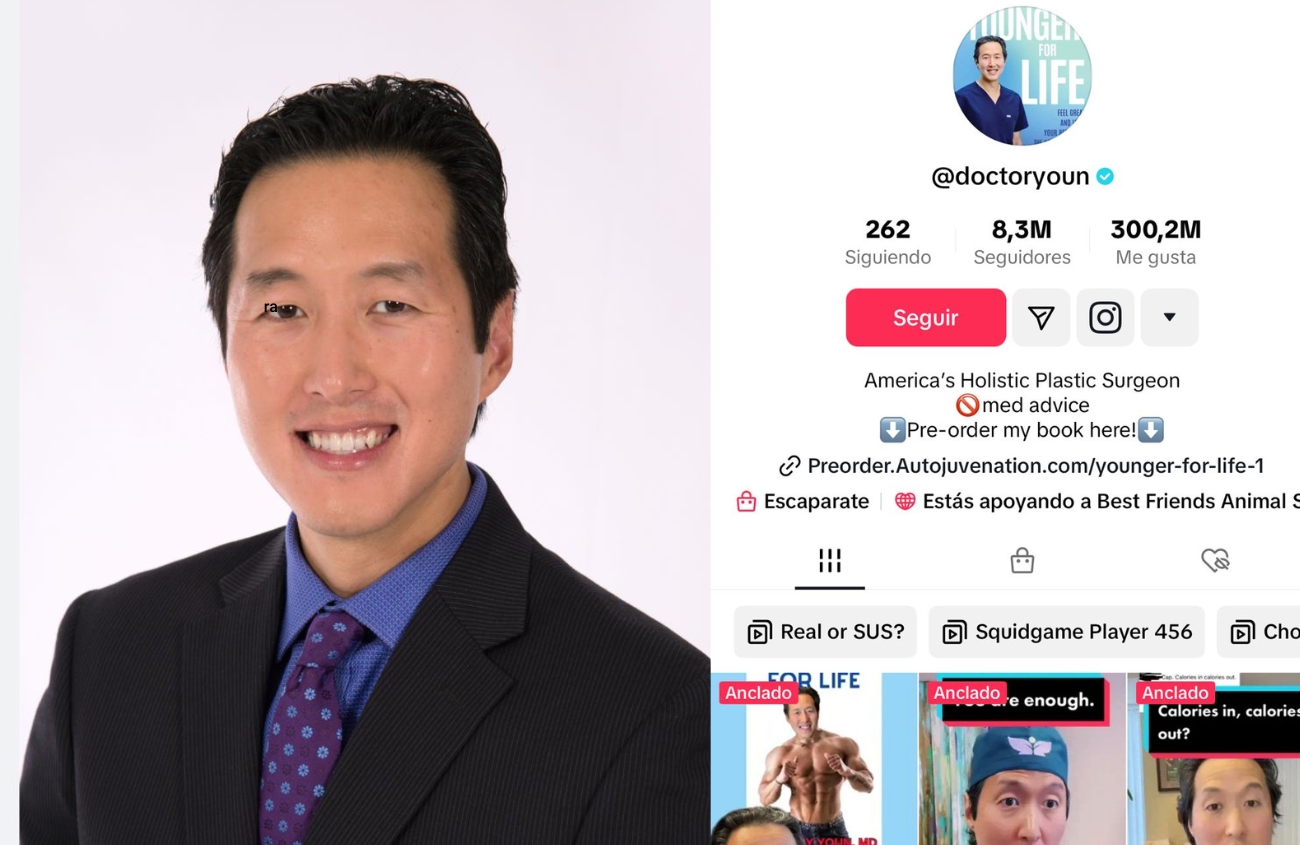 The best food tiktokers
On TikTok, the food category has become one of the most popular, offering users in search of inspiration thousands of recipe ideas that are easy to reproduce at home. 
Cheat Meats 
TikTok: cheatmeats 
This TikTok account is manage by to brothers from Perth, Western Australia which made their love for meat recopies their main content. They share with their 1.2M followers' different ways to cook delicious meat dishes, such as Full BBQ Pork Twisties and Smoked Pulled Beef.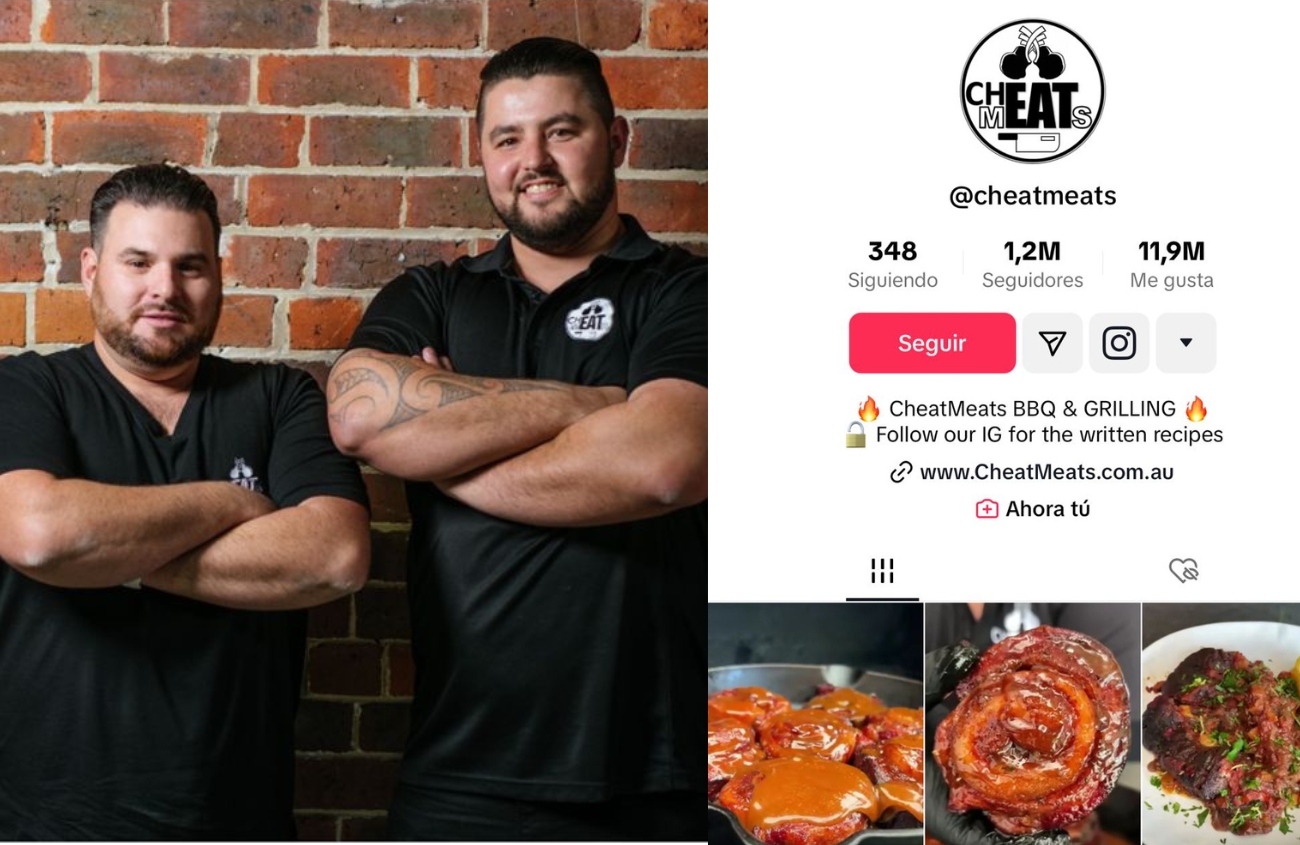 Karissa Eats 
TikTok: karissaeats 
Karissa is a foodie content creator from the United States who has over 2.5M followers on her platform. She focusses her videos on trying new trendy food, and rating different places where she has eaten before, so her recommendations are always a yes for the foodie community. Her most popular videos are the ones where she shows what she eats on a day at specifics places such as, Disney, a Shopping center, or the beach, etc.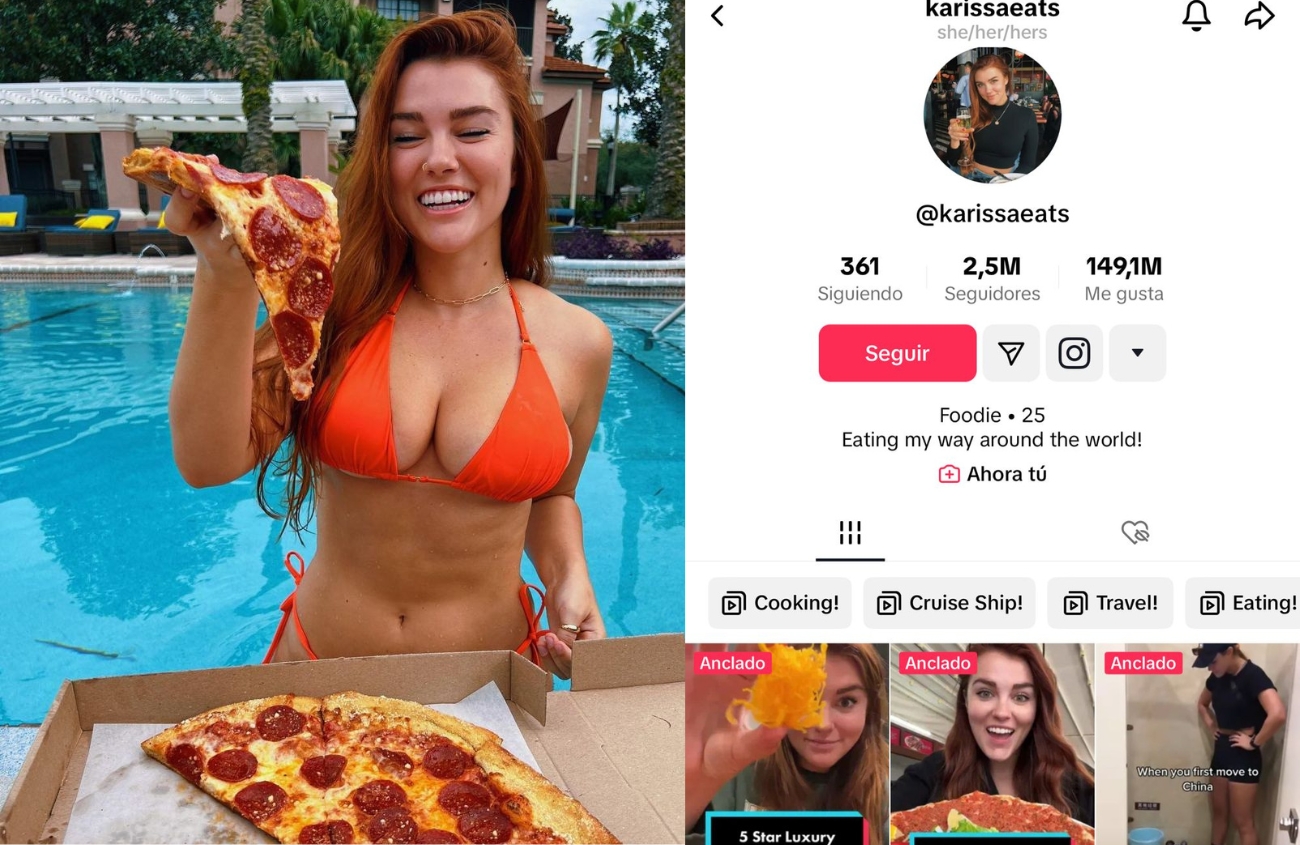 The best fashion tiktokers
Fashion influencers on TikTok are an inexhaustible source of inspiration and trends. Their ability to capture their audience's attention with creative videos and fashion tips makes them key players on the TikTok scene. Here are just a few of the best fashion influencers, who stand out for their unique style, creativity, and ability to inspire their audience. 
Violet Ezedimora 
TikTok: violetezedimora 
She is a London-based fashion influencer with nearly 272k followers on TikTok and 113k on Instagram. Her community loves her because of her unpredictable, imaginative outfit combinations and her willingness to experiment with traditional menswear looks. She lives for her life motto: There are no rules to fashion, really.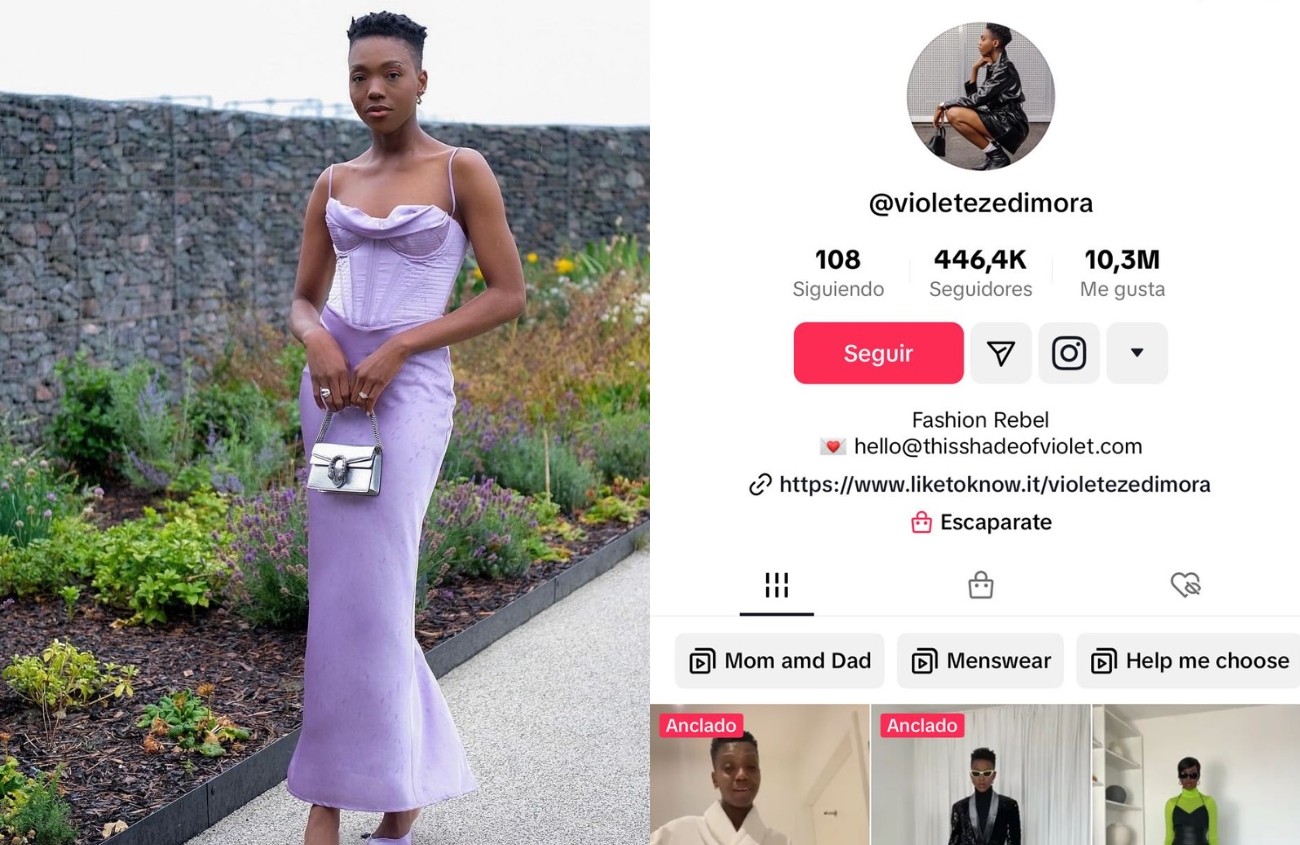 Ambika Dhir 
TikTok: ambikadhr 
Ambika describes herself as a London girl that loves vintage & luxury. She has created a community of 233.8k followers whiling to be inspired by her looks. What makes her unique from others is her eco-conscious attitude and an ability to replicate popular celebrity looks on a budget.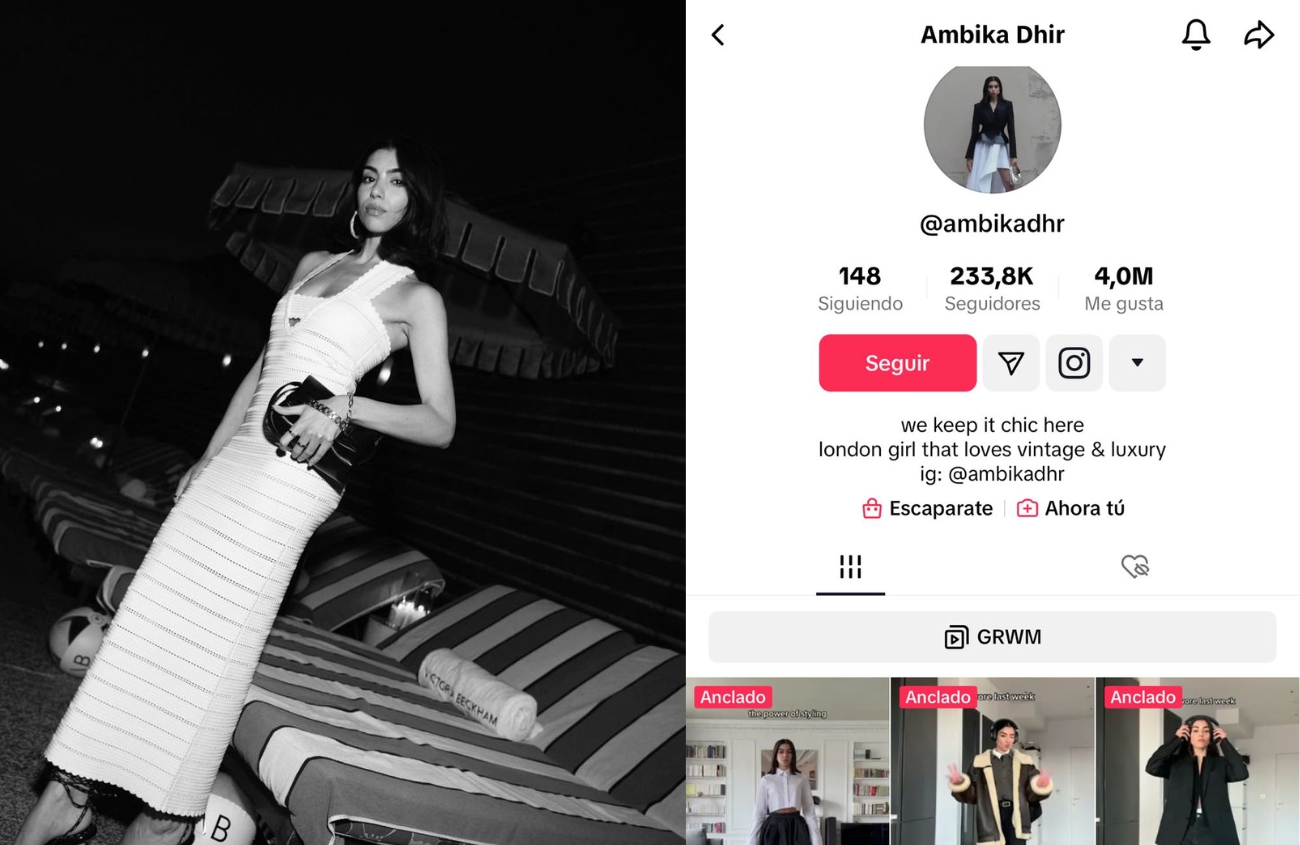 The best beauty tiktokers
On TikTok, beauty influencers have found a fertile ground for sharing their tips and routines. With short, captivating videos, they capture users' attention and inspire them in their quest for radiant beauty. 
Rowie Singh 
TikTok: rowisingh 
Rowi is an Australian-born Indian beauty tiktoker and self-taught makeup artist who experiments with different methods and techniques on herself, creating looks that are innovative and inspirational. She creates the most authentic looks and explains step by step the different products that she uses.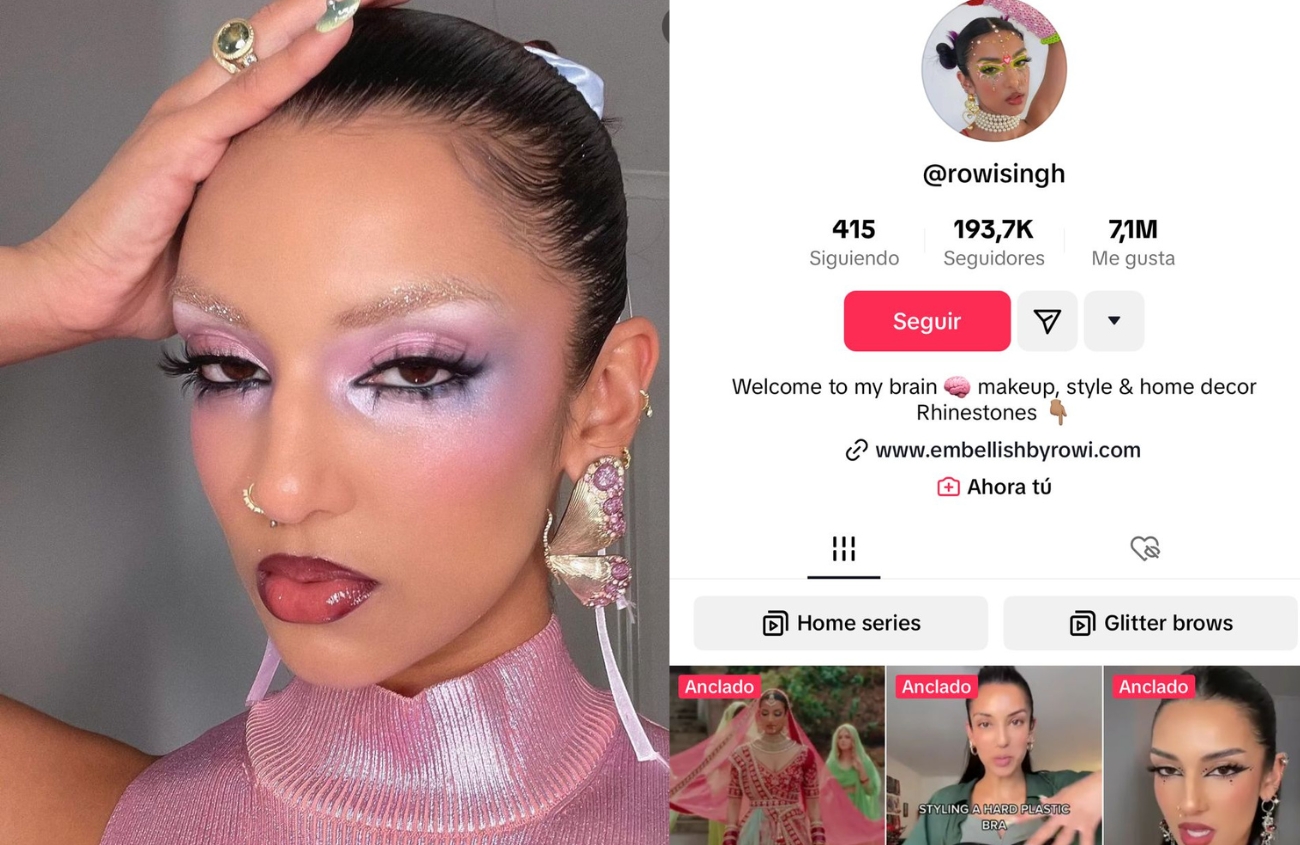 Razia Moe 
TikTok: raziamoe 
Razia makes the world of skincare less daunting and easier to understand. Her mission is to help her community make better skincare choices. She acts as a big sister to every user and is wheeling to help.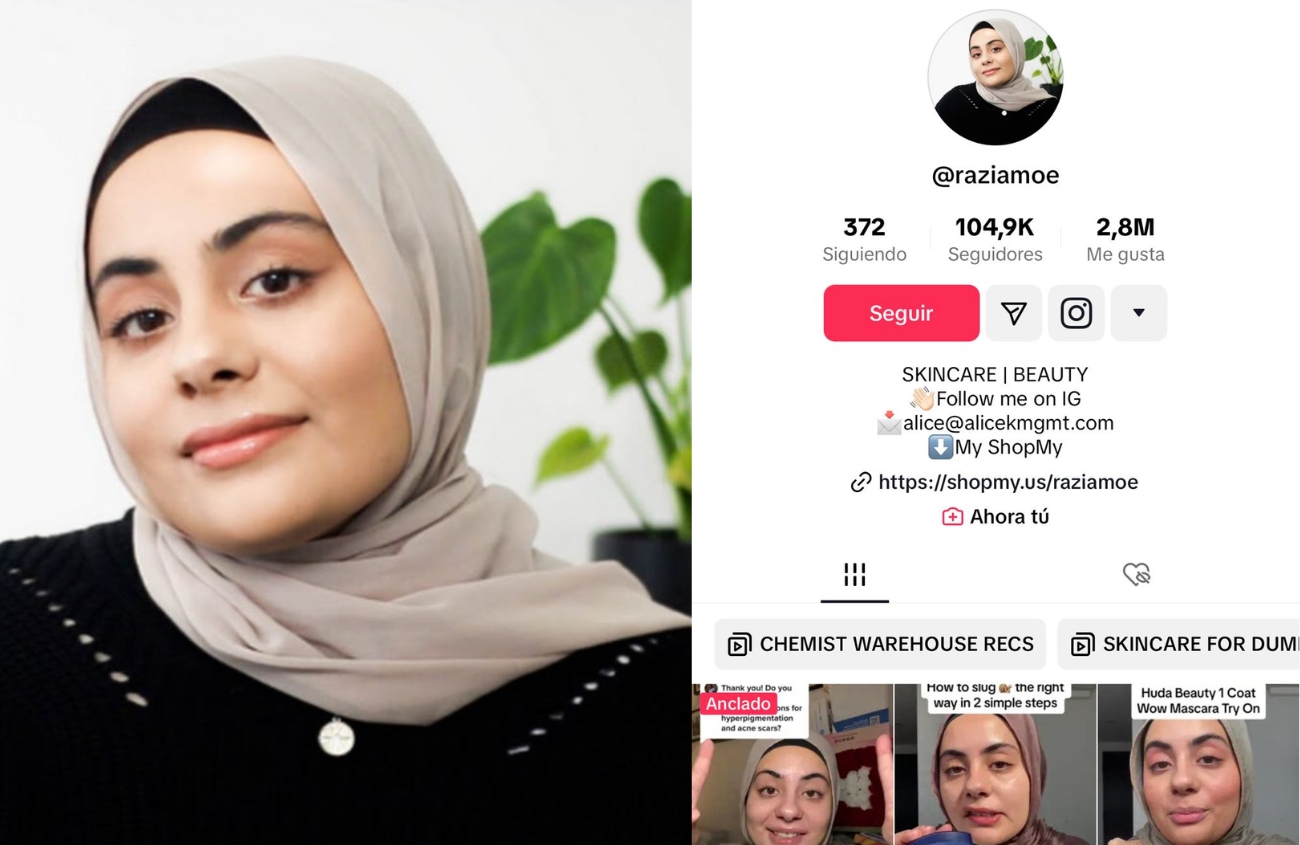 To find out more about working with influencers and setting up influencer marketing campaigns, contact us below: