Dedication, creativity and inspiring colleagues always lead to great things. We are proud of our teams, who brought home 3 major awards this year. The European Publishing Awards honor the best magazines, newspapers and digital media in Europe – organized by the renowned Oberauer Verlag. The prizes will be awarded online at the European Publishing Congress on June 15, 2021. Here are the categories that we rocked:
European Content Creator of the Year for BMW
We secured one of the main prizes of the event with our BMW account, providing excellent and successful content marketing solutions for our client. We also got rewarded with BMW in the social media and content strategy categories. The requirements here included the tailor-made conception, production and optimal interlinking of the owned media content and channels as well as the creation and implementation of outstanding social media campaigns.
9:11 magazine for Porsche
TERRITORY also scored at the European Publishing Award for its 9:11 magazine in the corporate media – B2C Consumer Publishing – print & digital category. Each of the magazine's episode consists of several contributions and has a running time of 9 minutes and 11 seconds. The headings "Feel – Understand – Experience" also serve as content guard rails: contributions are sometimes emotional, sometimes factual, but above all, always exclusive and close to the fascination of Porsche. The topics of the multimedia tour range from past highlights to the Porsche of the future. Further interviews, photos and articles are also offered on the magazine website.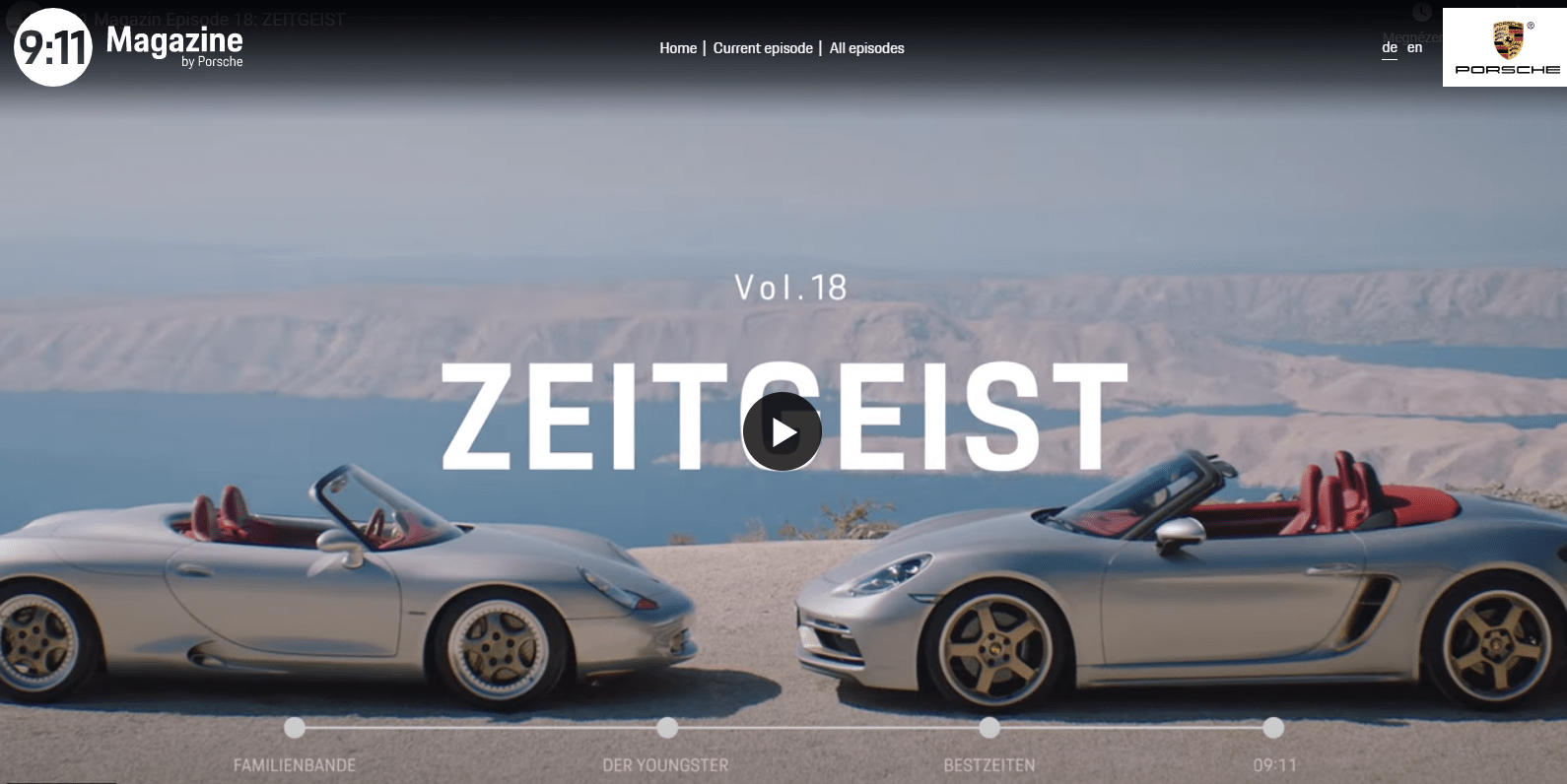 Recovery Society
In 2020 we conducted a Europe-wide study with 37.000 attendees from 12 countries to investigate how our World is going to change during and after the covid-19 crisis. We identified 11 theses about offline and digital consumer behavior, than we run the survey to confirm or bust those assumptions.
Our research was awarded in the CSR-related publishing – print & digital category as the largest pan-European study, providing extra learnings and tips for brands on how to act to surf the waves of these changes. If you would like to read our report, click on the button below. 
"The entire mobility sector is one of TERRITORY's core competencies in terms of content. Here, we repeatedly produce outstanding creative achievements that inspire end consumers and industry juries alike. Winning in the CSR category fills us with pride. The overall success at this year's European Publishing Awards is both a confirmation and an incentive for us." Sandra Harzer-Kux, spokesperson for TERRITORY's management.