In 2023, influencer moms hold a significant position within the domain of influencer marketing. Each day, they genuinely share their family lives on social media platforms. Whether it is on Instagram, TikTok, or YouTube, they proudly present their children while openly discuss the moments of joy and the challenges of motherhood with their highly engaged community.
These digitally connected mothers are progressively forging partnerships and collaborations with brands, standing out due to their authentic dedication and capacity to embody strong values. They're not only seeking to promote products or brands but also to convey positive messages and inspire other moms through their unique experiences.
Explore our ranking of the top mom influencers!
Our top mom influencers
Initially catapulted to prominence through her involvement in the X-Factor show, Stacey has since taken on roles as a co-host for the talk show 'Loose Women' and a distinguished ambassador for Primark. Her creative collaboration with Primark has led to the curation of two collections for women and an impressive five collections for children.
Juggling being a dedicated mother of five and a versatile professional, Stacey openly shares the details of her personal and work life on her social media. With her honest posts, she provides helpful advice about interior decor and organization.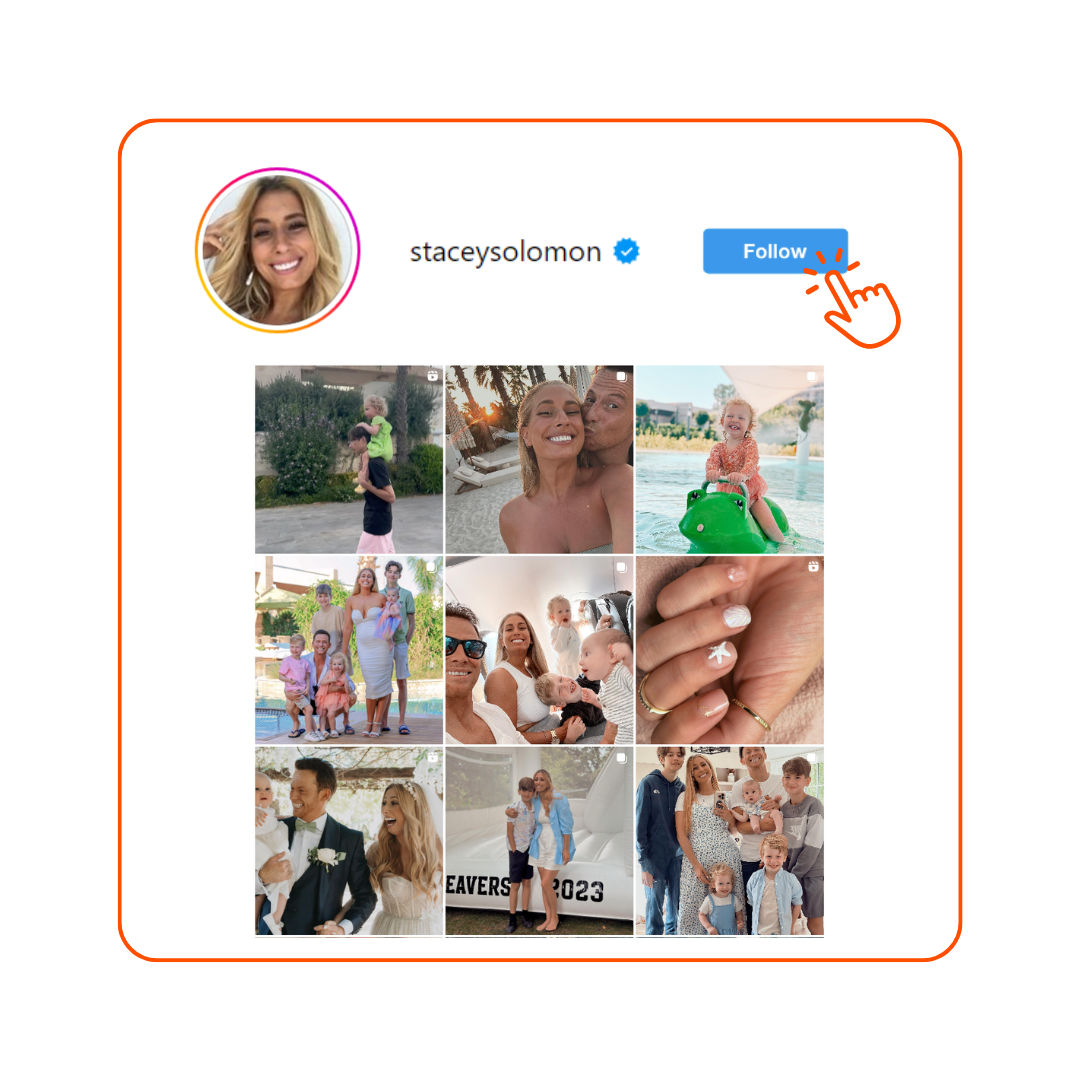 Recognized by her fans as "Sprinkle of Glitter," Louise is a British vlogger who initiated sharing engaging commentary on fashion and beauty in 2010. Her YouTube channel has amassed over 2.2 million subscribers. Additionally, she has authored multiple successful books exploring the themes of love and of course motherhood.
Rochelle is best known as a siger in a number of pop groups; S Club Juniors and The Saturdays before turning to a career in television and broadcasting. As a mother of three kids, she often shares on Insatgram her home life as well as the behind the scenes of her very exciting work projects. With a keen interest in fashion, Rochelle often posts photos of her outfits, life as a wife, mother and all-round girl-boss.
Giovanna is an English author, actress, blogger, vlogger, and presenter. Since March 2019, she has been hosting the CBeebies series "The Baby Club. Mom of three boys, she loves writing and sharing about parenthood – the highs, the lows, the challenges and rewards.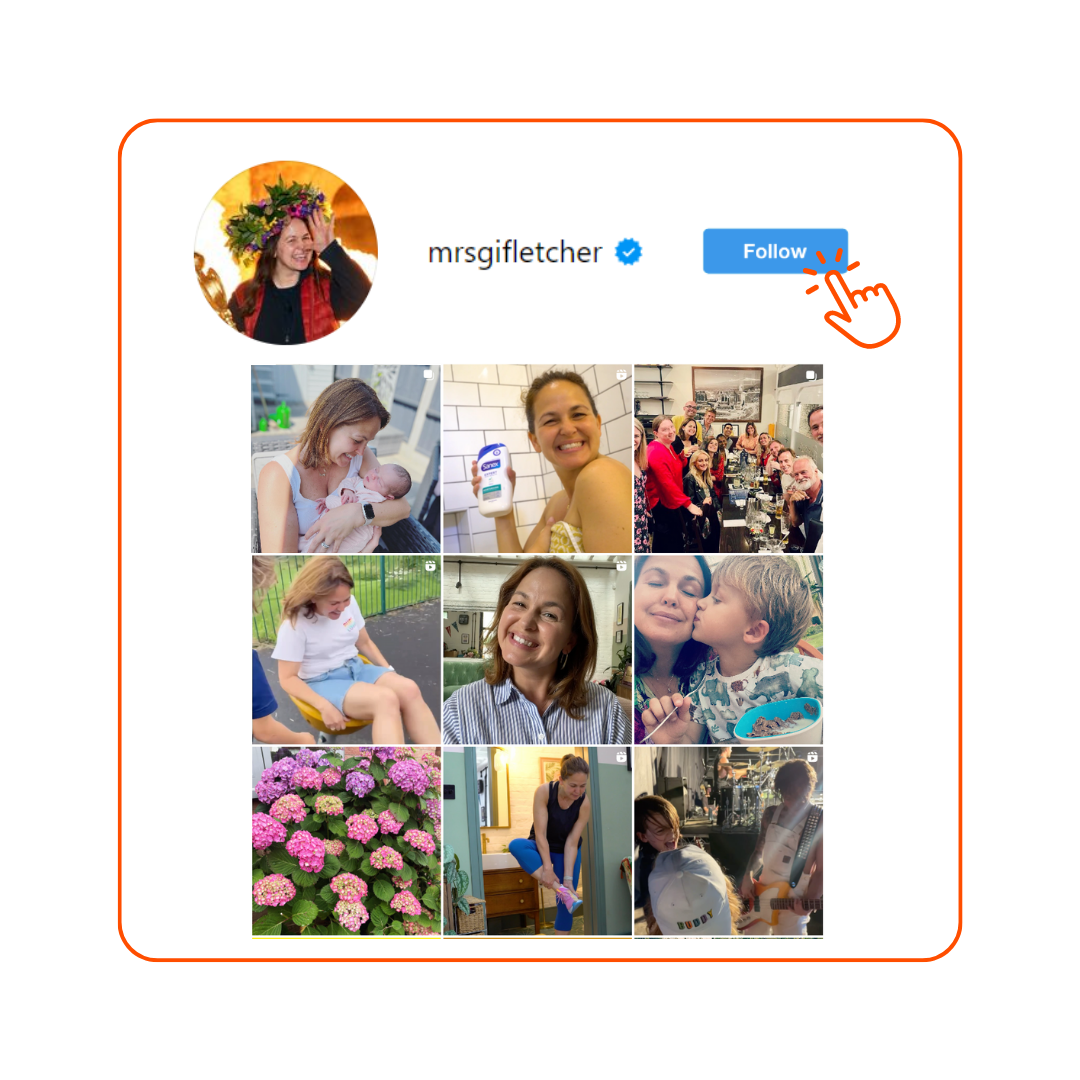 Alexandra, known as Binky Felstead, gained fame as a reality TV star and social media influencer through her prominent role on the British reality series "Made in Chelsea." As a mother of two, Binky utilizes her Instagram to chronicle her parenting journey, sharing tips, seeking advice, and showcasing her pride in her children, India and Wolfie. Expanding her online presence further, she has launched a YouTube channel, offering tutorials on hair and makeup, along with valuable fashion tips to assist and inspire her audience.
Fleur has established herself as both a blogger and a YouTuber, gaining recognition for her expertise in fashion and makeup. Her journey into the world of beauty began in 2009, and her videos have already garnered an impressive 170 million views. She also has authored a book titled "The Glam Guide," brimming with easily applicable tips for enhancing one's appearance at home. 
Anna is a journalist and radio-host who also runs the popular blog 'Mother Pukka' founded in 2015. With more than 400K followers on Instagram, she creates online content for "people who happen to be parents" showing with authenticity the real life about parenthood.
Lucy is a YouTuber and social media influencer with over 300k subscribers on her self-titled YouTube channel. Her content primarily revolves around parenting, motherhood, and family life through vlogs. Additionally, she covers diverse topics such as lifestyle, beauty, fashion, and travel. Lucy's Instagram boasts over 300k followers, and she's also part of the Channel Mum Team, a group of young mothers in the UK who share their motherhood stories and parenting experiences on social media.
Candice, a bestselling author of 'I am Not Your Baby Mother', TV presenter, founder of Make Motherhood Diverse, and a mother of two, serves as an inspiration to numerous mothers. She aims to bring together all the things she has learnt the hard way to share with her followers including experiences with debt and interracial encounters.
On her Instagram account, Susie shares captivating content encompassing fashion, lifestyle, and parenting. Transitioning from her role as a social media and features editor for magazines, she entered the realm of influencing by establishing her own blog. She also shares with her communiy candid insights into pregnancy, parenthood, and beyond. As a mother of two and presently expecting her third child with partner Greg Rutherford, Susie and Greg have garnered a substantial and affectionate following on social media.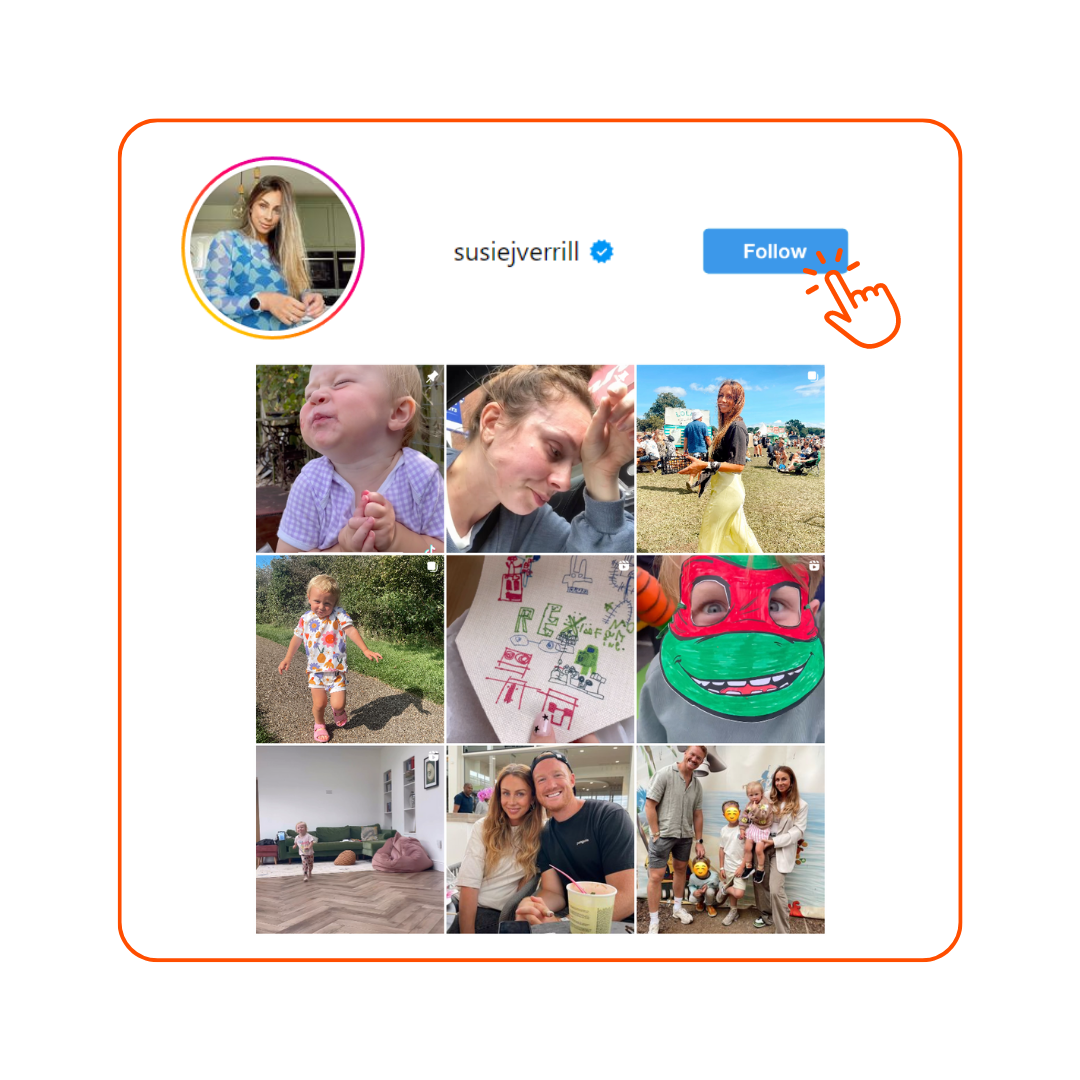 For further insights into partnering with influencers and executing impactful influencer marketing campaigns, kindly reach out to us at your convenience: