Od 2005 roku nasza agencja pomaga reklamodawcom w osiąganiu ich celów, zaczynając w Monachium i rozszerzając działalność na inne rynki europejskie. Od kilku lat nasze usługi są dostępne na 14 rynkach europejskich.
Pojawiliśmy się również w USA i Australii
Duży przełom nastąpił dla nas w zeszłym roku, kiedy rozpoczęliśmy pracę nad dwiema ogromnymi kampaniami micro influencerskimi w Europie, a także w USA. Był to dla nas pierwszy projekt realizowany za oceanem. Nauczyliśmy się, że nasze metody wyszukiwania i rekrutacji najlepiej dopasowanych influencerów działają skutecznie nawet wtedy, gdy nie mamy do dyspozycji lokalnego zespołu. Kolejny krok nadszedł wraz z rokiem 2021 – mieliśmy wspaniałą okazję rozpocząć aktywację influencerów dla znanej australijskiej marki kosmetyków do pielęgnacji ciała. Nasz zespół z wielką starannością – jak zawsze – zbadał i wybrał influencerów dla marki Aussie. Udało nam się zidentyfikować profile, których potrzebowaliśmy. Jedynym wyzwaniem w komunikacji z australijskimi influencerami była różnica stref czasowych, ale dawaliśmy z siebie wszystko, aby nie było to problemem. Influencerzy opublikują jeden post na Instagramie i jedno InstaStory, zawierający link do sklepu detalicznego.
Wejście na nowy europejski rynek
Kolejny sukces na drodze rozwoju firmy odnieśliśmy nieco bliżej naszej siedziby w Monachium: otworzyliśmy nową platformę społecznościową TRND dla naszych nieopłacanych nano i mikro influencerów w Rumunii. Oznacza to, że możemy wykorzystać szanse na kolejnym dużym rynku, który ma znaczny potencjał rozwoju, jeśli chodzi o doświadczenia z marką.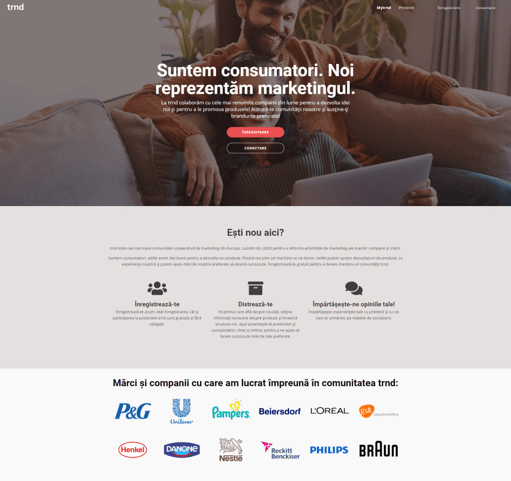 W przypadku pytań dotyczących rozwoju naszej agencji, prosimy o kontakt pod adresem
hej-influence@territory.group
. Nie możemy się doczekać współpracy z Państwem!