We're happy to announce that we at TERRITORY Influence were awarded with a silver prize in the category best campaign on social media for a wellness product for the campaign "ASMR: Aboca Sedivitax Miglior Riposo" created for Aboca Sedivitax from Italy. Saniss Global Award is the creative festival that awards the best Health & Wellness communication strategies from across the five continents.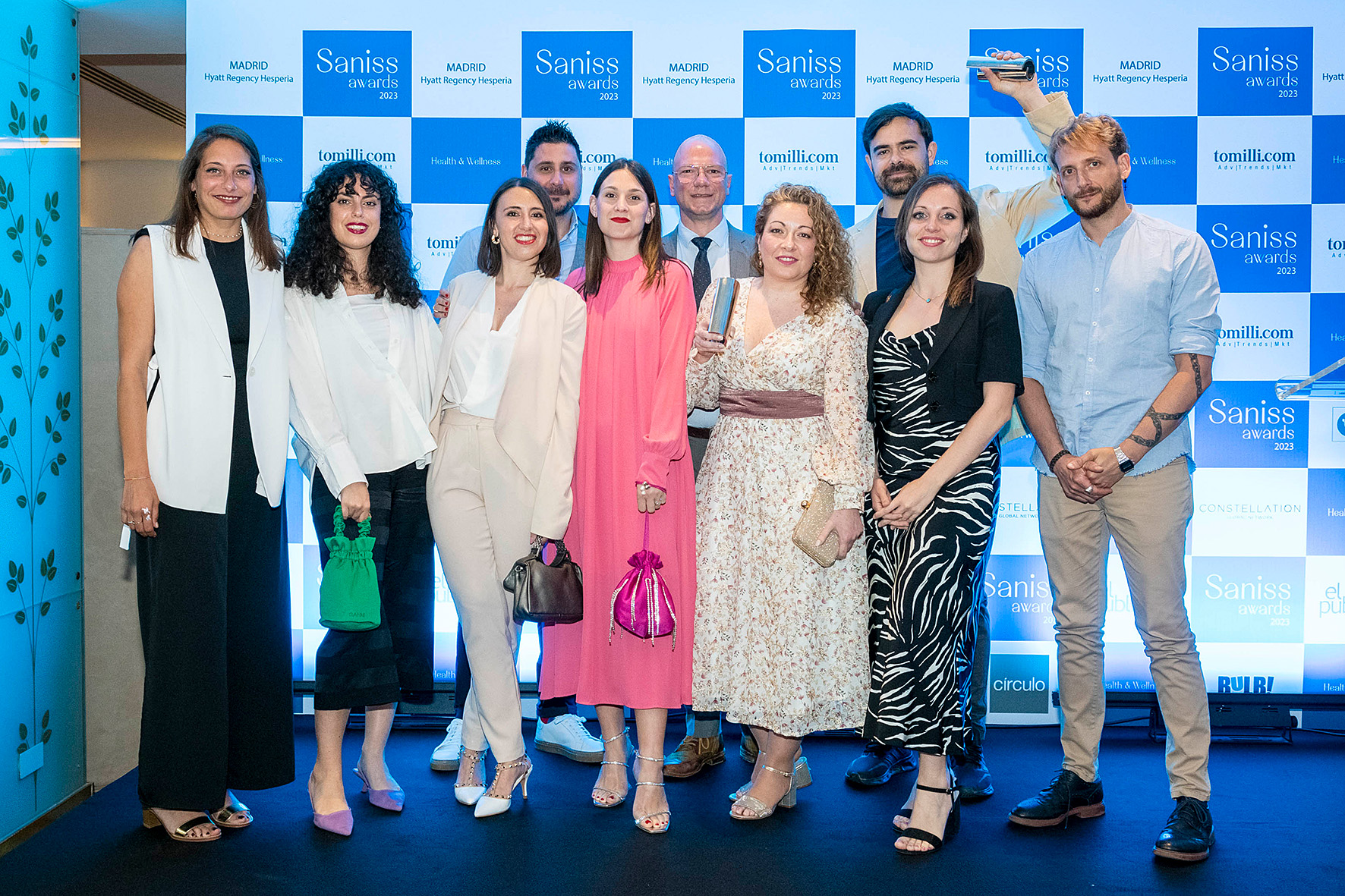 Our team attended along with the Aboca team to the award ceremony on 5th April at the Hyatt Regency Hesperia in Madrid, Spain, joining some of the world's leading agencies and industry companies. Mauricio Rodríguez Vargas from the Saniss Awards organization stated that:
"there is nothing healthier for the planet than to inspire others by recognizing those who inspire us to live healthier lives. We are part of the change, because through creativity, we are change agents."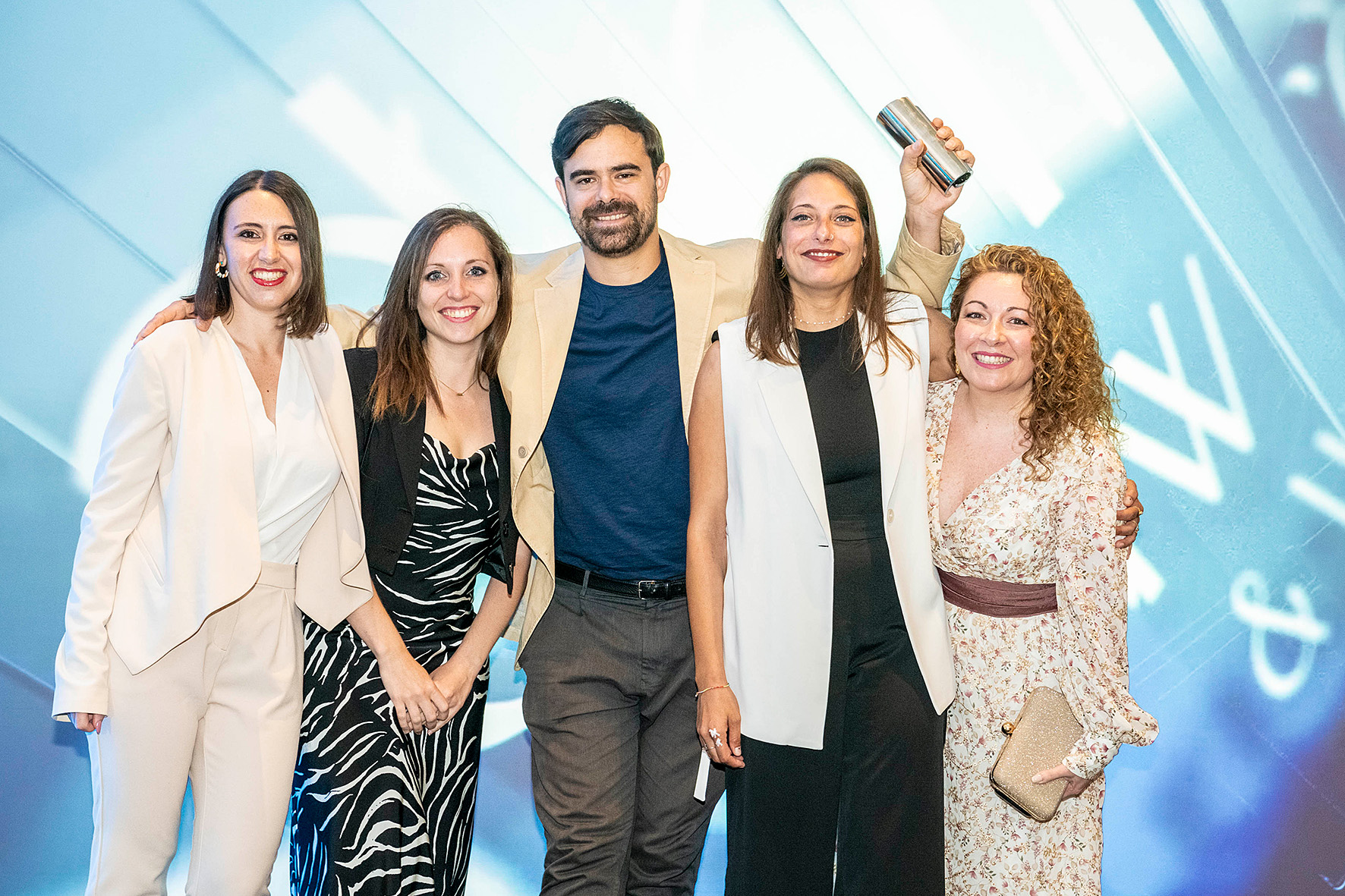 More than 700 influencers participated in this creative and disruptive campaign
The awarded campaign focused on increasing the awareness and conversion of Sedivitax Advanced, a natural product created to help falling sleep and have a quality and relaxed sleep. 700 nano influencers and 13 professional content creators created social media content pieces explaining their own real-life experience with the product.
In order to unleash the power of the influencers' pyramid in its entirety, we launched 2 integrated creative actions: #ComodinoChallenge & #AbocaSedivitaxMigliorRiposo.
Strategic tactics to increase brand awareness on social media
#ComodinoChallenge, a dream challenge, was launched by 1 star influencer through an Instagram post. Then, 4 macro influencers accepted the challenge in a "cascade mode": the first macro tagged the second one challenging her/him to participate and so on, generating a relay race capable of hitting different targets. Finally, 4 micro influencers gave even more strength to the action by challenging each other to post Sedivitax in its natural habitat, i.e. their own bedside table.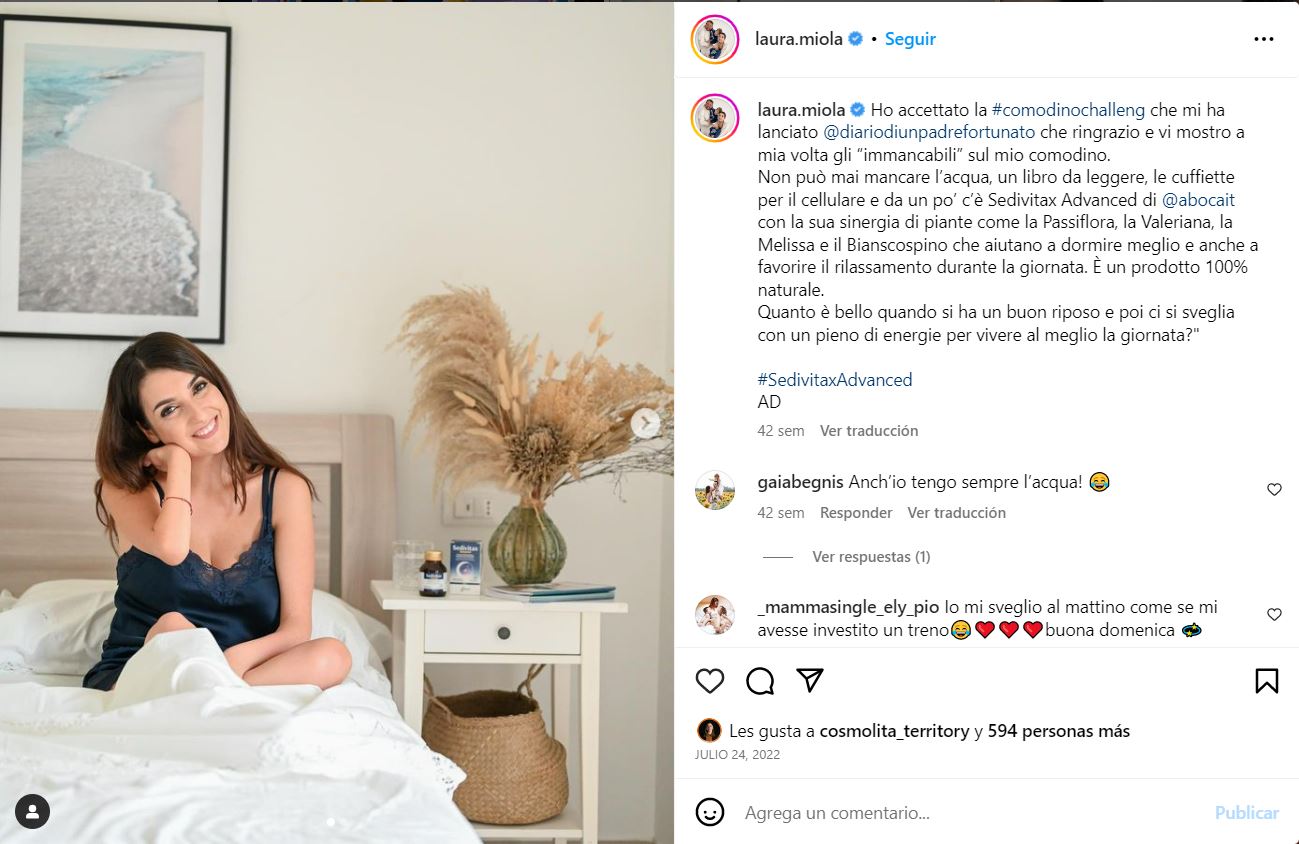 In parallel, we created a brand-new concept of ASMR: the classic acronym Autonomous Sensory Meridian Response was turned into Aboca Sedivitax Miglior Riposo (Aboca Sedivitax Better Sleep). 1 star, 1 macro and 2 micro influencers were activated to create educational unboxing and product trial contents with ASMR on Youtube and promote the action on Instagram.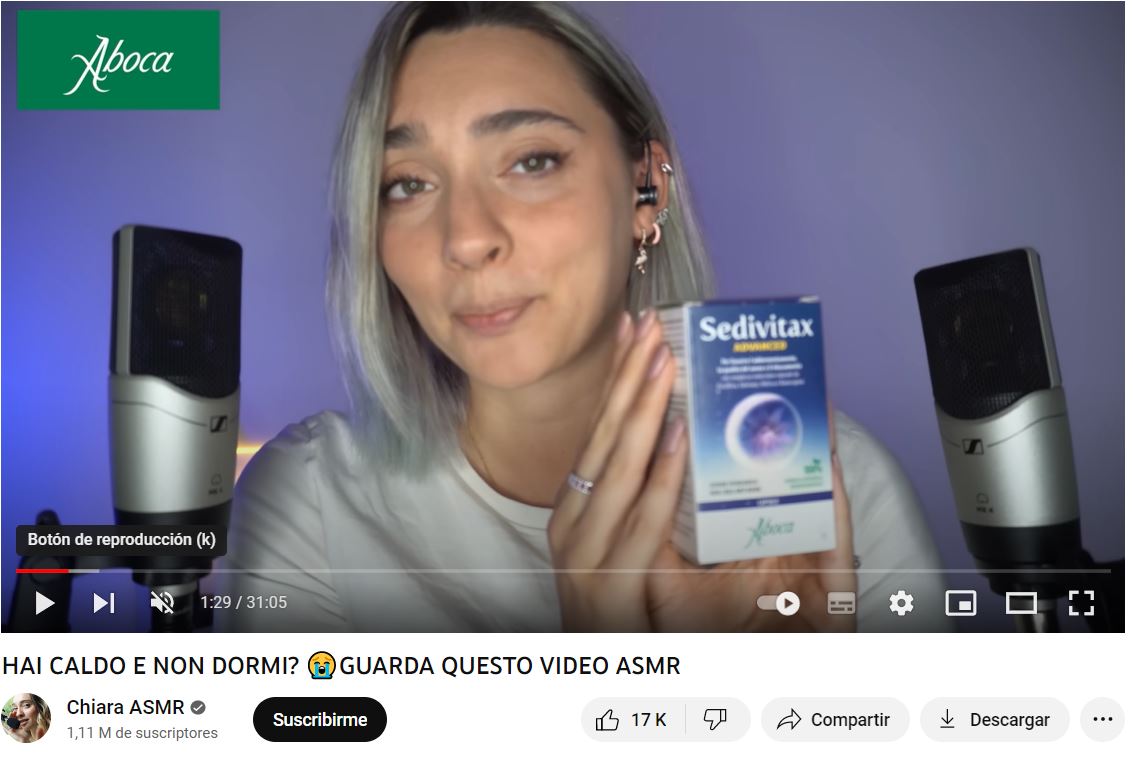 Finally, 700 nano influencers were invited to interact with the ASMR paid creators contents, as well as to take up the star's #ComodinoChallenge and post their own content, increasing reach and impacts on-target online.
+7 million brand impressions for Aboca Sedivitax
The content creators were engaged thanks to the two creative challenges our team created, resulting in amazing results for the brand. By the end of the campaign, Aboca Sedivitax Advanced increased its awareness and conversion behind 1,652 UGCs on Instagram, YouTube, Facebook and Twitch; and 150K followers' interactions, resulting in +7M of brand impressions.
How did we achieve these results?
This campaign shows that understanding the brand and its needs, as well as the product benefits, is the correct path to ensure excellent campaign's results. The clear communication and connection with the client help creating a One-Team work between TERRITORY Influence experts and the brand's team.
It's a pleasure for us to be recognized for our work and we are thrilled to be able to break barriers and create disruptive and innovative campaigns that have a real impact on our clients' businesses. Nevertheless, a huge thank you to Aboca for their endless support! Let's keep humanizing marketing together!
Check out the winner video case👇