Collaboration with nano influencers
Influencer marketing is not just the domain of big brands. More and more companies are choosing to collaborate with influencers on social media. One of the most common collaborations is with recognisable individuals, star influencers whose social media reach is over 1 million and who are well-known in the press, on TV or on social media.
The second type of influencers that brands are most likely to work with are macro influencers, i.e. professional creators who create high-quality content and have a community of more than 100,000 followers.
Collaboration with consumers, known as nano influencers, is still a little-known practise, although it is increasingly used by both large and small brands.
Who are the nano influencers?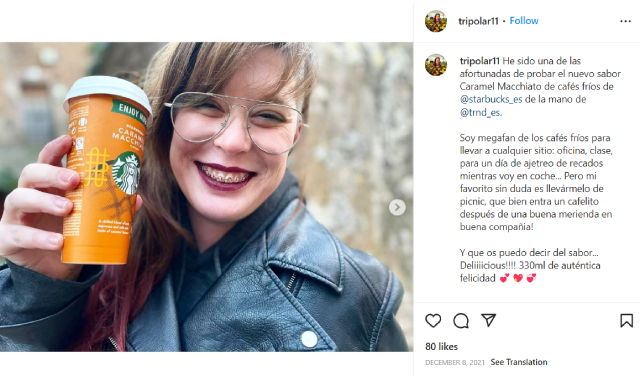 source: Instagram @ tripolar11
Nano influencers are consumers with up to 1,000 followers on social media. They are not professional creators, most of their posts contain typical content such as photos of their family, pets or holidays. Nano influencers have a very personal relationship with their community and interact with them through posts, likes, comments or private messages.
What are the implications? Nano influencers have the highest engagement rate on all social media platforms. For example, the average community engagement rate of nano influencers on TikTok is 17.69%, while the community engagement of star influencers is 4.96%.
The logical consequence of this is that brands increasingly choosing to work with nano influencers. Star and macro influencers are still the basic pillars of influencer marketing. However, brands are no longer satisfied with traditional image campaigns. They now want to base their marketing communications on authentic consumers in order to build better relationships with them and increase conversion rates.
Nano influencers and the building of consumer trust.
In social media, nano influencers are what we call "regular users". They use social media platforms in a replicable way, sharing their personal experiences and opinions about products or services. Their community consists of people they know (colleagues, friends, family, etc.). Nano-influencers support brands whose values they share and spontaneously assume the role of intermediary between the brand and its audience.
Why should you consider working with nano influencers?
Nano influencers have the highest engagement rate of all influencer types.
Brands are increasingly choosing to work with nano influencers because their communities have high engagement rates across all social media platforms. The higher the engagement rate, the stronger the bond between the creator and their audience and the higher the conversion rate.
The ability to engage hundreds of consumers.
Unlike traditional influencers, who are paid by brands to influence their community, nano influencers do not receive money, but a free product in exchange for sharing their personal opinion about it on social media or with family and friends.
Nano influencers are not professional creators. So when they publish content about products, they are often seen as more credible.
Since nano influencers are not paid, brands can hire hundreds of them for the same budget they would spend on a few traditional influencers.
Numerous contents generated by nano influencers.
Content created by nano influencers is called UGC (user-generated content). Consumer-generated content includes reviews published on product recommendation platforms or on a brand's website, social media posts, blog posts, etc.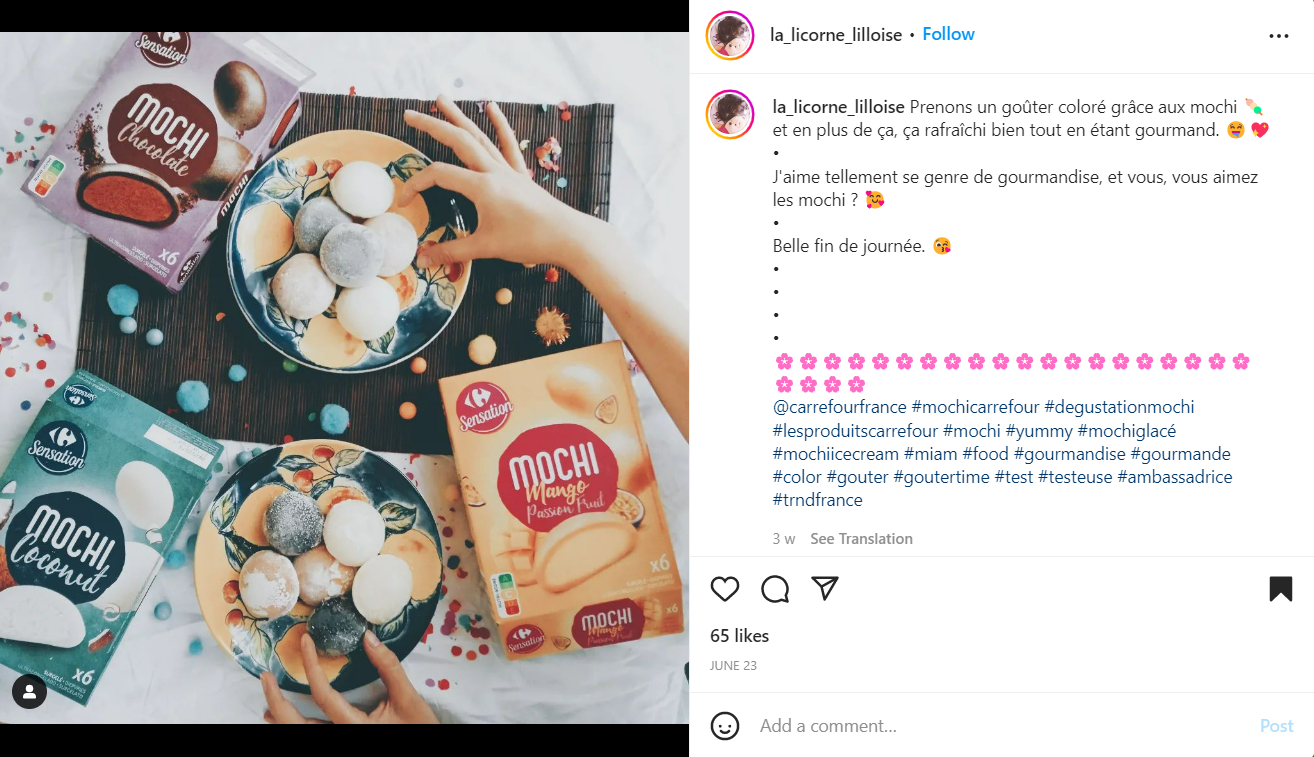 source: Instagram @ tripolar11
The advantages of UGC? This type of content represents great value in the eyes of consumers. 79% of them say that publications created by other user's online influence their purchasing decisions.
It is common practise to look at customer reviews before buying a product in an online shop or to look at pictures of a hotel or restaurant on social media before booking.
By engaging nano influencers for marketing campaigns, brands ensure they have quality content such as images, videos and reviews that they can then promote to increase conversion rates.
4. Competitive advantage.
Most brands underestimate the potential of nano influencers because of their sparse communities. Those that choose to work with them can use this strategy to gain a competitive advantage.
In most cases, brands will not find competitor advertisements on nano influencers' profiles. It is likely that the content created by these consumers about a brand will be the first advertisement on their account.
Summary
Nano influencers are keen to work with brands with whom they share common values. Numerous and passionate nano influencers are excellent brand ambassadors. By working with nano influencers, brands can guarantee increased engagement with their audience, conversions, high-quality UGC and a long-term social media presence. All for a budget equivalent to working with one or more macro or star influencers.
How to start working with nano influencers?
In the case of a campaign with traditional influencers, a self-directed implementation is possible due to the small number of creators recruited. In the case of implementing a campaign with nano influencers, this is much more difficult due to the number of people recruited, which can range from 100 to several thousand. Campaigns with nano influencers require the involvement of a dedicated team responsible for product logistics, recruitment, communication and training of the nano influencers.
If you are running a campaign with nano influencers, it is worth working with an agency specialising in influencer marketing that has a consumer base ready to promote your brand's products or services. If your products or services are also offered abroad, it is worth working with an international agency that has influencer bases and teams in other countries.
If you have any questions about influencer marketing campaigns, please contact us at hello-influence@territory.group. We would love to hear from you!