The Managing Director of Territory Influence, Stefan Schumacher, took part in an exciting panel discussion at the HORIZONT event in Germany. Together with Jessica Haltenhof from Buzzbird, he discussed whether influencer marketing is still a "crazy trendy topic" or a lever that becomes quite established. Here is a summary!
Influencer marketing has experienced strong growth in recent years – what about now? Do you still see a lot of (sales) potential?
"Influencer marketing is definitely growing and will continue to gain relevance for all sectors" replied Stefan. If we take a look at Influencer Marketing Hub: 
62% of marketers plan to increase their influencer marketing budget
40% planning to spend at least 20% of their total budget on influencers
Already in 2021, there will be around 12% more influencer campaigns
Indeed, an increasing part of the budget is spent on influencer marketing to reach younger target groups. With that example, social media strategies – including collaborations with content creators – weigh more and more within the media mix, in complementary with more traditional channels. But let's not forget that influencer marketing is not only about digital activations and most of the studies (including the above figures) do not integrate into their forecasts the increasing need for offline brand advocacy with peer recommendations.
The downside of professionalization: Is influencer marketing losing its soul? and in some way credibility?
"There's more soul and emotion here than there ever was in many other areas of marketing! Professionalization does not mean influencers are losing their voice, only that there are more rules, contracts and payments to reward creativity and time spent on content production." explained Stefan.
According to our 2021 research with Macromedia University, 28% of profiles are considering themselves as "Professionals". They are looking for fair cooperations and partners who are ready to receive honest feedback. They are aware of their value on the market and how much their audience can mean for brands. They work full time on social media like any good community managers. Does it necessarily lead to a loss of authenticity and passion? NO! It's only becoming their main source of revenue. And money does not equal to zero-partnership standard: influencers do not accept all requests. They evaluate carefully products and are more and more demanding on their quality and environmental impact.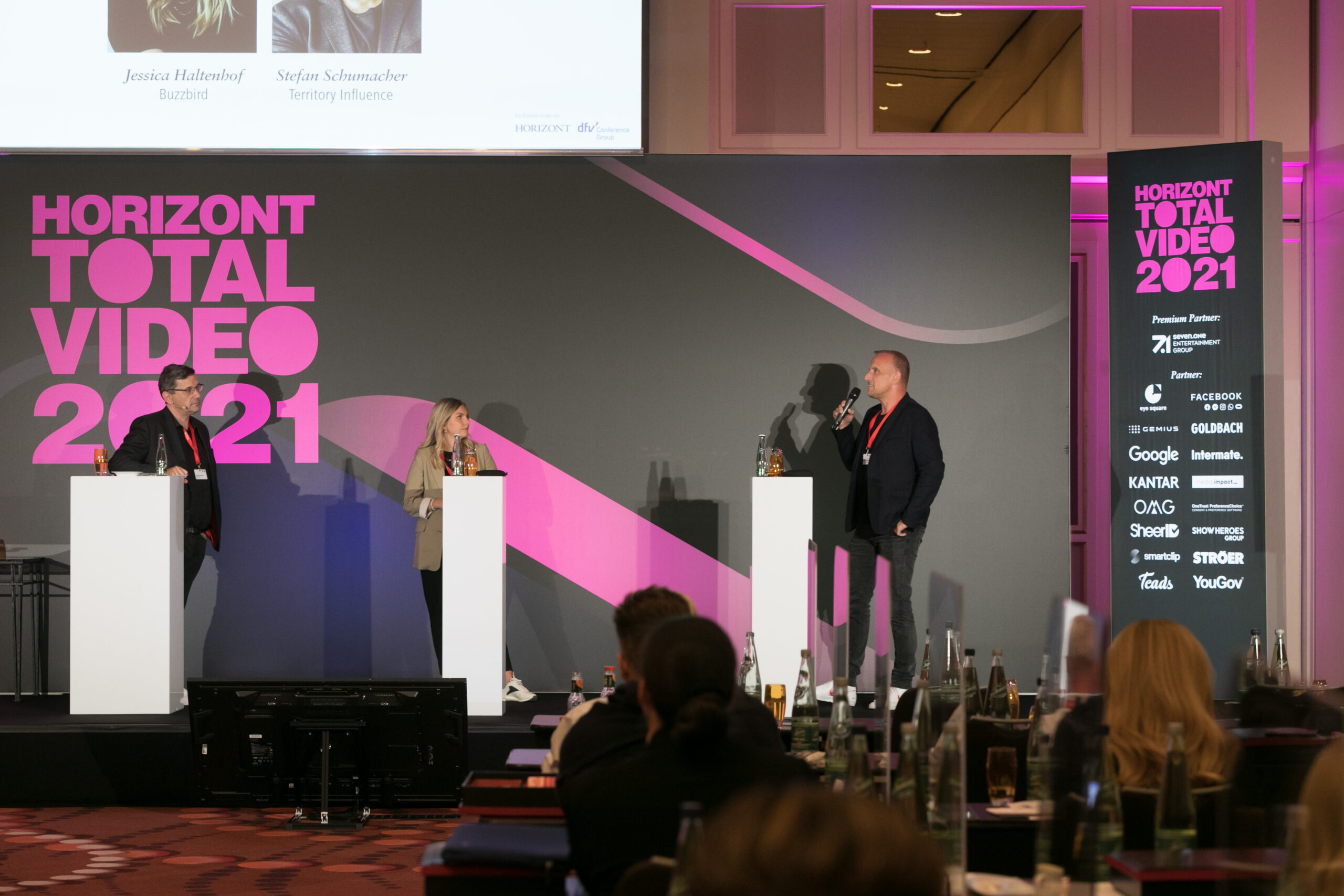 Facebook, Instagram, Youtube, Tiktok. Which other social media platforms should we keep an eye on?
"To be honest, stated Stefan, Facebook is no longer relevant except in the nano influencer world when targeting older generations. However, Instagram and Youtube remain the most relevant channels for brands." 
Regarding TikTok, there is effectively a big potential for marketers in terms of reach, target rejuvenation, creative or viral content, and infotainment. The app has grown rapidly with now 1 billion active users. We're particularly interested in the micro influencer business there with so many accounts being created and going viral with just a couple of videos. Beyond TikTok, we also believe a lot in Pinterest and Twitch. Pinterest, for its inspirational feed, shopping features, and developments towards more product categories, attracting more and more men. Finally, we bet a lot on the live stream platform that is now more than just about gaming! Engagement rates on Twitch are crazy high and content authenticity is rarely a question. Not to mention the trend of live shopping events.
What about owned media – are they in competition with influencer marketing or should they collaborate even more in 2022?
"No doubt, they should team up more – here I see enormous potential. They're complementary!" said Stefan. People follow and trust more people than brands, therefore leveraging influencer content or UGC (User Generated Content) will benefit the brand touchpoints by e.g. increasing its traffic and conversion. Millennials are particularly inspired by influencers when it comes to discovering and experiencing new products (58%). Still, according to Kantar, peer recommendations are considered as the N°2 touchpoint after TV because of their credibility and quality (index 150). Claims such as "90% of consumers would recommend brand X to their friends" are then mine gold to enrich an ad message.
How big will social commerce become – and what role can/should influencers play in it?
"If we look East, we are still very far from the Chinese model. We see new promising formats appearing in Europe such as live shopping events, social boutiques and clickable content – but it's only the beginning, we will see tremendous growth here in the coming years!" told Stefan.
In China, 91% of Internet users have a social media account and 40% of them actually use their real names. Everyone spends about 45 minutes a day on social networks. E-commerce sales from live streaming will reach $300 billion this year. That's about 12% of the country's total retail e-commerce sales. By 2023, it's expected to account for 19.4%. Social commerce weighting 11.6% of the e-commerce business with $186 billion in 2019.
Like in Asia, influencers will play an important role here by e.g. hosting shopping events, sharing their expertise and recommendation about products, being the brand models or campaign faces. They will increase the visibility of the shopping items and will reassure clients by staging the products in real life, giving their own opinion…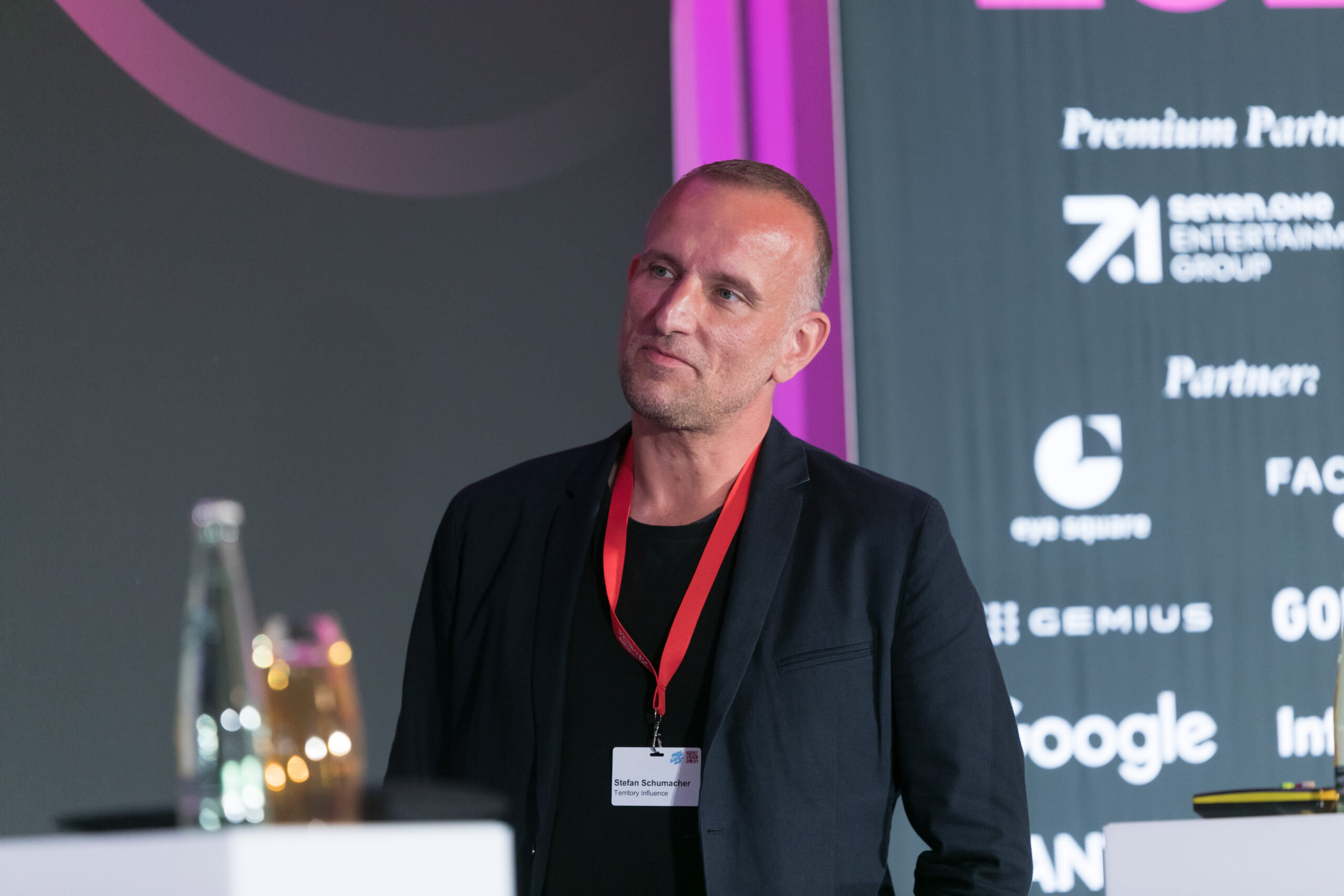 What will be the defining trends over the next 12 months?
Video and live content with especially TikTok and the infotainment phenomena (entertaining & informative).
Communities with a brand-customer exchange at eye level, turning consumers or influencers into real brand advocates with long-term collaborations. First party data will be an opportunity with community technologies.
It is expected to take a stance! Topics such as inclusivity, diversity – no greenwashing but concrete actions with meaningful influencers and topic experts.
Marketers are keeping a closer eye on metrics. Measurability of various KPIs up to ROI gain in importance.
To overcome these challenging trends, Territory Influence will work on a deeper integration in holistic (influencer) marketing, focus on an optimized people business through the targeted use of technology, and expand the team skills. The best team, with the best technology, for the most demanding customers on the market!

announced Stefan.