How does the Instagram algorithm work? Lots of marketers have asked and challenged us, as it became one of the most popular platforms for advertising. Its former operation was simpler due to the chronological timeline, which was more attractive and convenient to companies through influencers in terms of organic reach.
What is the major change?
Ever since images and videos don't just appear in chronological order, content creators and brands might have felt that they are reaching far fewer people with their activations than before. But the situation has only been rearranged: the new algorithms are designed to continuously learn from the user actions. The goal is to throw in front of them the most interesting posts, from who they care about the most. Instagram employees are continuously working to improve the user experience, and to this end they want to create a completely personalized timeline for their audience based on their previous activities.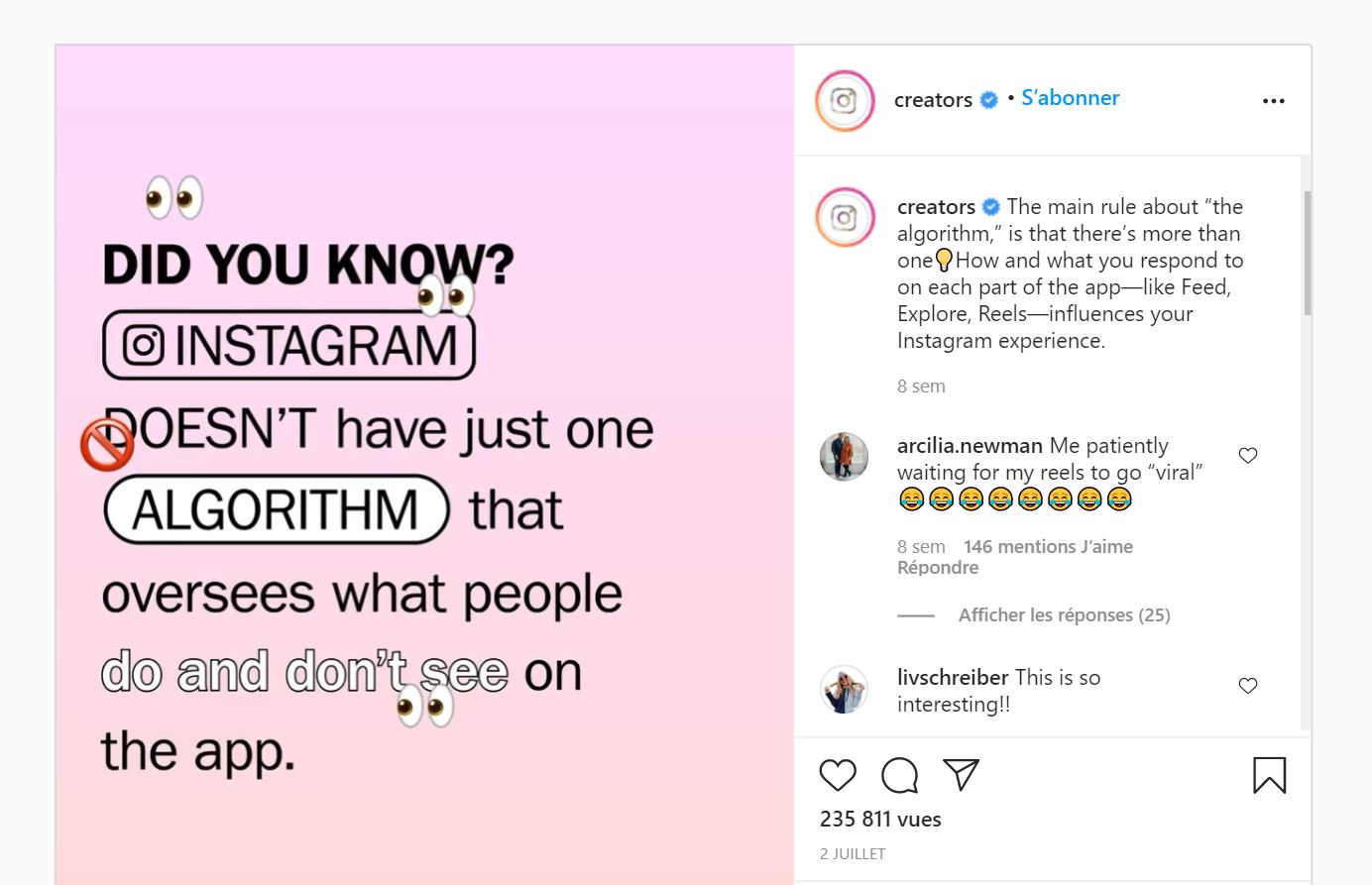 How to ride the wave?
The Product Lead of Instagram, Julian K.Gutman said it will be all about engagement, frequency, and communication in 2021. Creating connections, addressing clear interests and publishing on time will be key!
As a brand, cooperating with influencers who have a high engagement rate, post regularly content with the right tone to their (mutual) target audience, is thus definitely strategic to beat the algorithms. Content sharing and saving are also important to boost interactions on a post – and let's not underestimate Instagram stories, because they can lead the crowd to the news feed posts by increasing their visibility.
There are few more ways to increase engagement on Instagram:
Having a visually consistent feed
Focusing on user-generated content
Not preaching, but telling authentic stories 
Choosing both less and more trending hashtags
Cooperating with complementary types of influencers
Using emojis, polls and stickers in Instagram stories 
Posting videos such as IGTV and now Reels
For successful social media strategies, there are thus different factors to consider for a platform like Instagram. And, working with trend-setting content creators who can influence the brand's target audience with their own impact is worth testing! With our in-house technologies, we are able to track the engagement rate and to collect in-depth followers' information, what makes easy to find the best ambassador(s) for your brand.