Growing at a rate of 28.4% and estimated to reach a global market value of $3.37trillion US dollars, #SocialCommerce is here to stay and revolutionize the way we shop. With accessories and apparel, consumer electronics, home décor, and cosmetics driving the growth of social commerce, more and more people are shopping on social media platforms than ever before. Social media platforms are becoming a new revenue stream for brands, increasing brand exposure, customer acquisition and sales.  
What is Social Commerce? 
#SocialCommerce is an upcoming business model and strategy to drive online sales directly on social media platforms. That means buying and selling your brand products directly on social media platforms like Instagram, Facebook, and TikTok. Customers see your brand products mentioned or tagged by influencers they follow, in the Brand Shop or Shop feed, add them to cart, and checkout directly on the platform.  
Social Commerce features have been implemented across 3 main platforms: Instagram, Facebook, and TikTok, with the Instagram platform leading the way. The Instagram platform embraced social commerce by implementing Instagram Shopping, with Shop, Checkout, Shoppable Product Tag, and Affiliate features. Similarly, Facebook developed an online store feature where customers can purchase directly on the app, while TikTok enabled in-app purchases by partnering with Shopify, shoppable livestreams, and affiliate links for influencers.  
Social Commerce Market Insights
Social Commerce sales value is forecasted to reach $3.37trillion US dollars by 2028, growing at a rate of 28.4% from 2021 to 2028. Moreover, it is estimated to reach a revenue of $2.9 trillion by 2026, that is in 4 years!  
While it initially started in China, social commerce is now booming in the United States. Currently, China's social commerce market value is $351 billion, accounting for 85% of social media digital sales. During the social commerce movement, China recorded $250billion in sales revenue in 2020 during the pandemic, with Pinduoduo, Tencent, and Alibaba's Taobao platforms leading the growth by implementing digital payments, checkout, and product discovery, as well as hosting livestream shopping events, attracting millions of viewers.  
In the United States, the social commerce movement is developing at a fast rate too, following in China's footsteps. In 2022, the US market is estimated to record $45.74 billion in sales, representing a 25% growth rate. Instagram and TikTok platforms  
But great news for all European brands. Social Commerce movement has slowly started to arrive in Europe. The estimated growth on the European market is 27.8% between 2020 – 2026. 
In terms of country ranking, China leads the social commerce movement (46%), followed by the United States (35.9%), UK (23.7%), France, Italy, Spain, and Germany.  
Social Commerce Consumer Insights 
More and more people are shopping on social media platforms now than ever before. While social commerce seems to be more popular with Gen-Z and Millennials, aged 18-34 years old, previous generations are catching up. In 2021, 55% of customers aged 25-34 made a purchase on social media platforms, followed by customers aged 16 – 44 years old. 
Research indicates that 74% of users who shop online at least once a month are willing and interested to shop from a social media platform, with their "go-to" platforms being Instagram and Facebook. Moreover, according to a survey examining users using at least 2 social media platforms weekly, 78% of participants like clicking and buying products on social media, and 72% find it convenient, expressing the need for more opportunities to shop on social platforms. Furthermore, more than 50% of Gen-Z and Millennials customers prefer to discover products on social media platforms while 71% of users made an impulsive purchase on social media.  
Therefore, this indicates high consumer demand, interest, and eagerness to make purchases on social media, but also development and growth opportunities for both brands and social media platforms. Thus, it is paramount for brands to implement social commerce strategy, have a shop on social media platforms, and engage with their community to meet customer expectations and deliver a seamless, convenient, and hassle-free shopping experience and customer journey. Joining the social commerce movement and implementing a tailored influencer marketing strategy would enable brands to get closer to their consumers and meet objectives. Not only do customers trust recommendations and opinions from influencers and friends, but brands that have used influencer marketing as part of their social commerce strategy reported an increase in conversions and sales.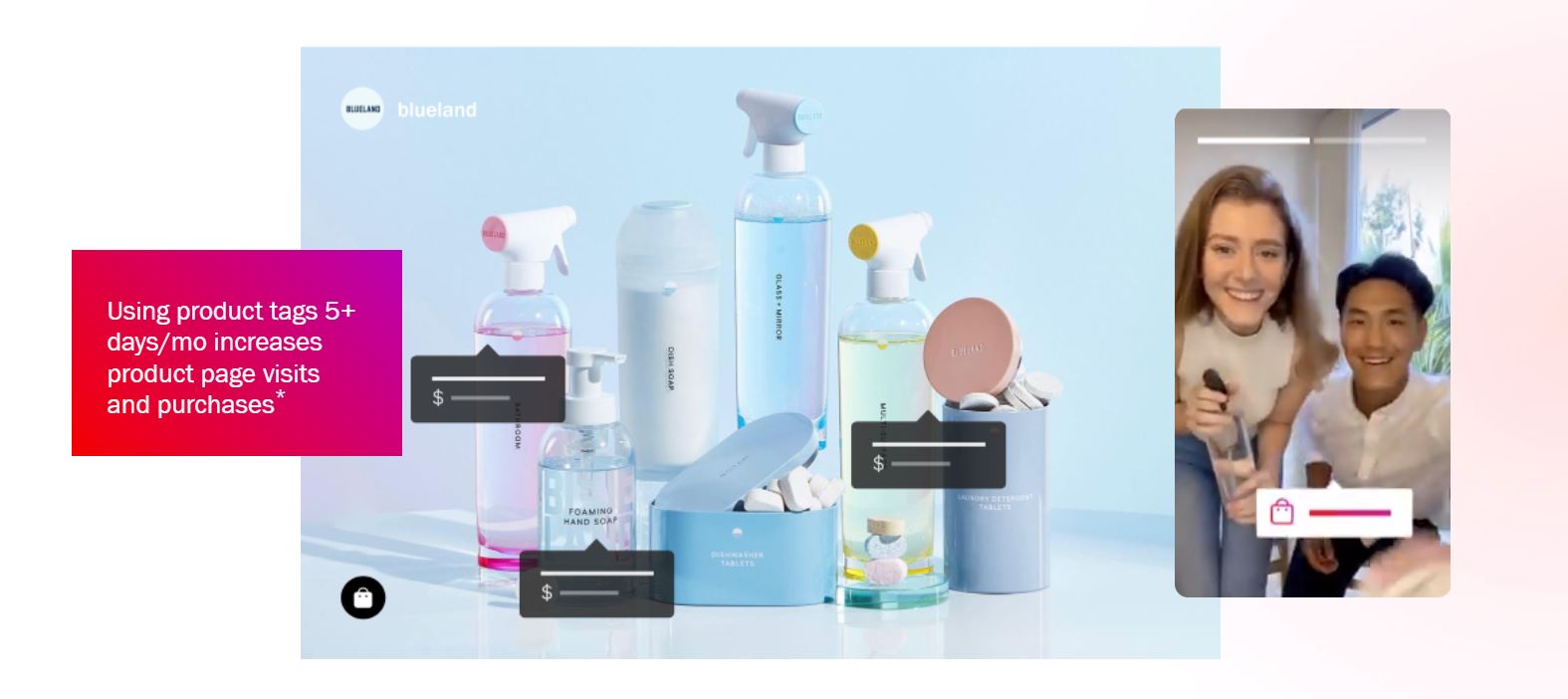 Why Social Commerce Wins for Brands
You may wonder why social commerce is important and what is in it for you and your brand. Social commerce is here to stay, and we believe that it is and will be a key source for brand growth. It is well-known fact that early adopters set the tone and gain a competitive advantage, thus brands should adapt and implement social commerce soon, and therefore benefit from first-mover advantages like higher exposure, growth, and sales.  
From the Customer Perspective, social commerce is convenient, easy, and reliable. It is not only easier to discover new products on the platforms, but if customers are already spending time on the platform, you are not forcing them to leave the platform to visit your website. Instead, you are coming to them by having your products available for sale on the social media platforms they use. Moreover, users would also be more inclined to visit the brand product catalog and shop, as they don't have to leave the platform and can easily share and ask for friends' opinions. In addition, it provides a personalized and time-efficient shopping experience, as the algorithm can suggest similar product recommendations according to the customer's interests and preferences based on items viewed, liked, and previous purchases.  
From the Brand Perspective, social commerce offers a wide series of benefits: higher brand awareness, reach, engagement, and increased sales revenue. Selling on social media platforms enables brands to engage in tactical product placement by having their products available in a social media shop, influencer's post, or livestream shopping event, triggering world of mouth and UGC. With social commerce, it is easier than ever for people to share favorite products with their friends or blast about a positive shopping experience with the brand, therefore generating positive word of mouth and convincing their peers to buy from the brand. Similarly, in the shop feed, Instagram also shows users tailored products based on previous interactions,  which means your brand products will be shown multiple times, likely multiplying your brand exposure, reach, and conversions. Moreover, it also allows brands to expand their target group by reaching not only target consumers, but also new consumers that otherwise might not have been considered part of the target group. Lastly, the free-market research generated from the platforms, helps brands adjust their marketing strategy and spending to reach objectives in an efficient and cost-effective way.  
Conclusions
Social commerce is here to stay! And even though certain functionalities of the social media platforms are not available in Europe yet, there are some tactics you can implement as part of your social commerce strategy. Set up your Instagram store, leverage the power of UGC, and collaborate with influencers. For a successful and high-performing campaign and results, it is extremely important that your social commerce strategy is carefully tailored to your brand objectives. 
Eager to learn more and join the social commerce movement to boost your brand growth?